Chinese President Xi Jinping and Japanese Prime Minister Shinzo Abe met for the first time on Mondy, since the two leaders assumed office. The meeting, which was supposed to be a reconciliation meet, hasbecome a hot topic of discussion -- on awkward handshakes.
On social media forums, people took a dig at the chilly facial expressions both the leaders copped during a meeting that was supposed to improve ties between the two Asian rivals. Several major news corporations such as BBC are planning special programs on awkward handshakes or moments between politicians.
The world's second and third-largest economies - China and Japan - have been involved in tense rows in the past two years over disputed islands, regional rivalry and the legacy of Japan's wartime occupation of China.
The meeting, which took place after months of backdoor talks and an agreement last week between diplomats, may not have earned the two rival countries much but it surely has secured them a place in the list of 'awkward handshakes'.
The meeting lasted less than 30 minutes. In the video footage, Xi is seen approaching the Japanese PM and then the two leaders proceed to shake hands. All this, without the two uttering a word, or even exchanging a diplomatic smile.
A Wall Street Journal report noted that the "chilly Abe-Xi handshake follows historical pattern" as in the past there have been several such awkward handshake moments when Asian leaders have reacted with similar indifference toward each other.
One such moment was when Japanese PM Abe met South Korean President Park Geun-hye for the first time in the presence of US President Barack Obama. The Prime Minister Abe told Park, in Korean, that he was glad to finally meet her. However, Miss Park defiantly snubbed and ignored him without a smile.
Similarly, the pictures of November 2010 meeting between then Japanese Prime Minister Naoto Kan and then Chinese President Hu Jintao saw a few arms-length handshakes. In the meeting, Kan read out his greetings to Hu from a memo. The relations between the two countries were tense then as a Chinese fishing trawler had collided with a Japan coast-guard boat that September near disputed islands, known as Senkaku in Japan and Diaoyu in China.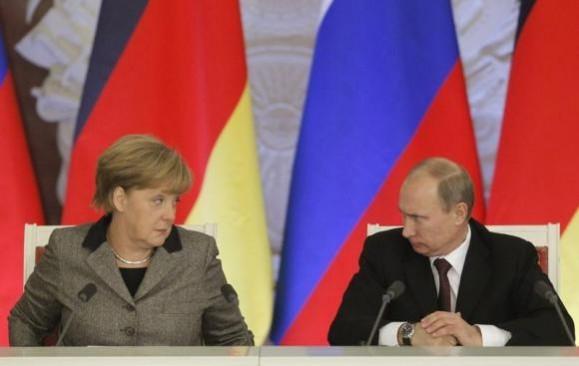 However, the Number 1 on the list of awkward handshakes has to be between German Chancellor Angela Merkel and Russian President Vladimir Putin. The two leaders were meeting following heightened tensions over Russia's annexation of Crimea, and during the formal handshake Merkel is seen giving Putin what one analyst called a "visual castigation."
The second on the list should be the awkward moment between US President Barack Obama and Russian President Vladimir Putin.
The photographs of Putin and Obama ignoring each other at the G20 Summit at St Petersburg in September last year said volumes about the relationship between the two countries. Both the leaders were in the middle of major disagreements over Syria and American whistleblower Edward Snowden.