The Chinese Air Force on Sunday brandished its new stealth fighters with full missile loads at its biennial Zhuhai air show. The single-seater and twin-engine Chengdu J-20, regarded as China's reply to US F-22 and F-35, had entered the People Liberation Army Air Force fleet in February.
Last year, in a report published by the China Power Project at the Centre for Strategic and International Studies, it was claimed that Chengdu J-20 could throw a challenge to crucial components of the US air fleet, such as aerial refuelling tankers, as well as early warning and command and control aircraft, if armed with long-range air-to-air missiles.
The Chinese defence experts also claimed that J-20 will have an edge over the other Air forces in the region, indirectly referring to the Indian and Japanese air forces. Chinese military expert, Song Zongping earlier this year had said that J-20 will "engage with rivals in the future who dare to provoke China in the air."
As per the Chinese claims, J-20 is stealth fighter with the stealth technology, a technology allows an aircraft to manoeuvre behind the enemy lines undetected. However, the Indian Air Force most lethal fighter Sukhoi Su-30 MKI has managed to intercept the Chengdu J-20 flying over Tibet despite the latter using stealth technology. In a statement issued in May this year,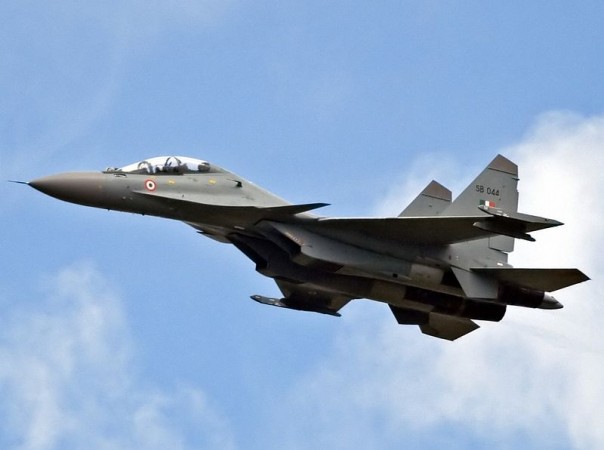 Air Chief Marshal Birender Singh Dhanoa had said that the Su-30MKI radar detected and tracked the Chengdu J-20 jet while the latter was flying over Tibet.
The Su-30MKI currently uses the advanced N011M passive electronically scanned array (PESA) radar but the IAF is already under the process of upgrading the fighters with even more advanced Zhuk active electronically scanned array (AESA) radar which would mean a tough task of hiding for J-20.
While the Chinese J-20 is presently powered by the Russian AL-31 engines, China is also working on a new and more powerful WS-15 (Emei) afterburning turbofan engine. China has claimed that its J-20 aircraft being the fifth generation in lines with American F-22 Raptor and Russian PAKFA SU-57 but the western experts believe that is just a fourth-generation medium and long-range fighter with an inferior engine as against the US stealth fighters.