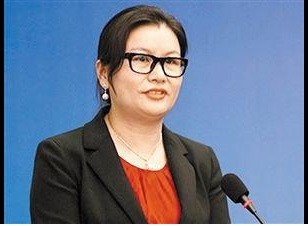 China got its new richest woman in Zhou Qunfei on Tuesday after the share price of her glass-making company Lens Technology jumped days after its listing on the Shenzen Stock Exchange on 18 March, valuing her stake above $7.4 billion.
Zhou, often referred to as the 'Queen of Mobile Phone Glass', displaced real estate tycoon Chan Laiwa to take the top spot as the richest woman in the country.
Incidentally, the 45-year-old, who famously supplies glass to Apple Inc., was a factory worker at a glass manufacturing company, and went on to become another success story in China's rags-to-riches tales.
Zhou was born into a poor family in China's Hunan province in 1970, and left her hometown to take up job as a factory worker in a company that made glasses for watches in Shenzen.
Having learnt the tricks of the trade in the glass-making industry, Zhou set up her own company in 2003 and soon moved to her hometown in Hunan to set up the headquarters for Lens Technology.
Lens Technology expanded in size and area in the last decade, and now has more than 60,000 employees working in locations across the country.
Zhou's company supplies glass covers to brands such as Apple and Samsung for their electronic products, and sales to the two tech giants alone make up 70 percent of the comapny's revenues, according to Xinhua.
Lens Technology has reportedly supplied the glass for Apple's latest product, the Apple Watch.
While the company has admitted that its profits would be halved if there are changes to its supplies to Apple and Samsung, the going looks good for Zhou, whose company's revenues stood at $2.3 billion last year.
Zhou's story is similar to several others, as the number of billionares in China continues to grow, with a record 213 Chinese on the 2015 Forbes Billionaires List.