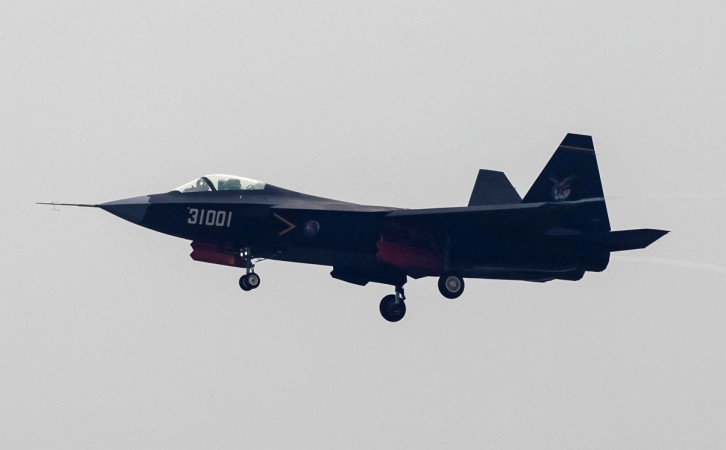 China says it has constructed a new stealth fighter jet, which has the ability to shoot down US-made F-35 fighter from the sky.
Lin Zuoming, the president of Aviation Industry Corporation of China (AVIC), said on Tuesday that the when China's J-31 stealth fighter "takes to the sky, it can definitely take it (F-35) down...That's a certainty". He made those remarks in an interview with state broadcaster China Central Television (CCTV), noted South China Morning Post.
Lin also said his company was interested to compete with the US in new markets, particularly those countries that the US does not sell military equipment to, or those that cannot afford the expensive F-35.
"The next-generation air forces that are unable to buy the F-35 have no way to build themselves up. We don't believe the situation should be that way," Lin said. "The world should be balanced. Good things shouldn't all be pushed to one party."
China has showcased the new twin-engine fighter jet at the Zhuhai air show last month. As it coincided with the visit of the US President Barack Obama in the country, the show was mostly considered to be a show of muscle to the long-time foe.
The J-31 is the second stealth fighter jet produced domestically by the Beijing government.
The US Lockheed Martin F-35 has faced numerous problems ever since it was introduced, as per Press TV. In May, the F-35 was reported to be incapable of escaping Russian and Chinese radars. Also, flaws in the fuel systems have left F-35 even more vulnerable to lightning strikes and enemy fire, sources said.