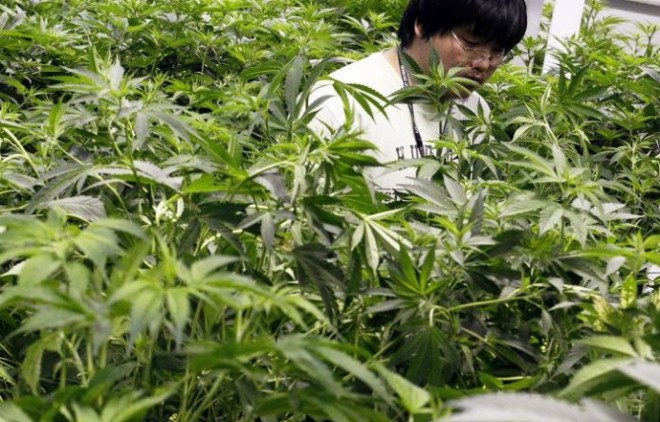 Chinese authorities have now retracted a statement which claimed that a new high-resolution satellite has discovered the country's biggest illegal marijuana plantation, since the founding of the People's Republic in 1949.
It is now understood that the alleged cannabis tract could be legal hemp for industrial purposes, according to the Narcotics Control Bureau.
The country's space authorities had stated last week that the police discovered the biggest marijuana plantation in recent history using Gaofen-1, China's first high-resolution imaging satellite.
Reports claimed that the police spotted tracts of land, stretching over miles, growing marijuana in the northern provinces of Jilin and Inner Mongolia, after analysing the images transmitted by Gaofen-1.
Chinese satellite taking high-def images discovers massive marijuna plantation http://t.co/Bl7vUx0kNn via @SCMP_News pic.twitter.com/oPV46DjGaB

— Darren Long (@darrenlonghk) August 26, 2014
"In Jilin and Inner Mongolia, a marijuana field that is the largest on record since the establishment of the country was discovered," China News Service had reported.
Reuters carried the story as well but noted that the Chinese agency did not give out any details on the size of the field or any information on what the authorities did in response to the discovery.
The report also suggested that terrorist groups from Pakistan and Afghanistan could have entered the country, and also claimed that the satellite imagery discovered cross-border paths into China.
However, the China National Space Administration deleted the report from its website on Monday, without further explanation. And on Tuesday, the Chinese authorities categorically denied claims that the satellite found cannabis farms.
Public Security Ministry denied satellite found cannabis farms; Related info on National Space Administration's website has been deleted

— People's Daily,China (@PDChina) August 26, 2014
The Beijing Times, a state-run newspaper, quoted a representative from the Chinese Ministry of Public Security, saying that though the satellite has the ability to detect such things, no images of cannabis cultivation has turned up till now.
According to a spokesperson for the Ministry of Public Security's Narcotics Control Bureau, the the alleged images of cannabis could be fields of industrial hemp.
"If tracts of cannabis were discovered by the satellite, what is being cultivated could very possibly be this type of industrial cannabis," NYTimes quoted an official.
The images claimed to have been sent by Gaofen-1 and the analysis report were also removed from the space agency's website on Tuesday.
The deleted report had asserted that the Ministry of Public Security has also uncovered illegal offshore oil depots and large-scale smuggling activities in the sea off Fujian Province.
Gaofen-1 was launched in April 2013, and it has been used for disaster relief, mapping and monitoring the environment since then. Gaofen-1 was the first of seven high-definition earth-imaging satellites which China deployed.
China launched Gaofen-2 earlier last week, while the remaining five satellite launches are to be completed by 2020.