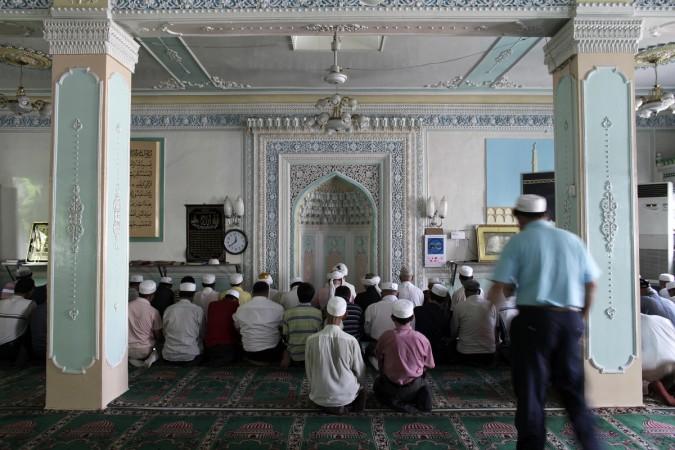 China's serial incursions into the civil rights of Muslims living in the country grabbed global headlines again on Monday after a new Human Rights Watch (HRW) report unveiled further details of a massive crackdown in the Xinjiang region.
The Chinese government is conducting a mass, systematic campaign of human rights violations against Turkic Muslims in Xinjiang in northwestern China, HRW's 107-page report said.
More importantly, the rights watchdog said that China is unmindful of any repercussions from its treatment of Muslims. "It is evident that China does not foresee a significant political cost to its abusive Xinjiang campaign, partly due to its influence within the UN system," HRW said.
As many as 13 million Muslims living in the region are increasingly subjected to mass arbitrary detention, torture and mistreatment by the Chinese government, the report noted.
"The Chinese government is committing human rights abuses in Xinjiang on a scale unseen in the country in decades. The campaign of repression in Xinjiang is key test of whether the United Nations and concerned governments will sanction an increasingly powerful China to end this abuse," said Sophie Richardson, China director at Human Rights Watch.
Earlier this year, Chinese Muslims had raised fears that there was a government campaign aimed at eradicating Islam.
For decades, the Uighur Muslims in Xinjiang were the target of the Chinese government's surveillance and suppression. China has been vocal about keeping the Muslim province in a tight leash in order to scupper extremism and militancy. Now, this anti-Muslim bias is getting stronger and spreading to other regions as well, according to the AFP news agency.
HRW's latest report says that Beijing has hardened its campaign against Muslims ever since it launched the "Strike Hard Campaign against Violent Extremism" in Xinjiang in 2014.
The rights watchdog said that 1 million people are being held in detention camps, where Turkic Muslims are being forced to learn Mandarin Chinese, sing praises of the Chinese Communist Party, and memorize rules applicable primarily to Turkic Muslims. Those who resist or are deemed to have failed to "learn" are punished, it said.
There were reports in May that said the Chinese government had detained hundreds of thousands of Muslims and made them undergo re-education. The process included forcing Muslims to eat pork and drink alcohol, which are prohibited in Islam.
This was part of the broad Chinese strategy of cultural cleansing, "Cultural cleansing is Beijing's attempt to find a final solution to the Xinjiang problem," James Millward, China historian at Georgetown University, told the Independent.
The detentions, surveillance, pervasive monitoring of personal lives are made worse with denial of legal rights, "I asked [the authorities] if I can hire a lawyer and they said, 'No, you shouldn't need a lawyer because you're not convicted," a detained man was quoted as saying by the agency.
"There's no need to defend you against anything. You're in a political education camp – all you have to do is just study."