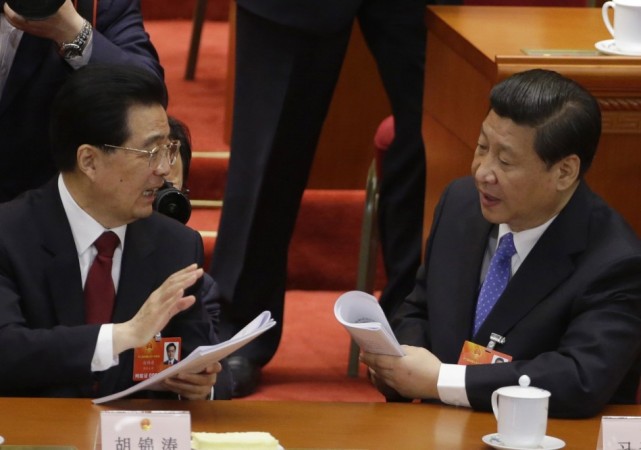 China on Tuesday hiked its annual defence budget by 10.7 percent taking the proposed spending for the year 2013-14 to 720.168 billion yuan ($115.7 billion).
The National People's Congress (NPC), which started its annual session on Tuesday, is expected to approve the defence budget. It is the first budget under the new leadership that will take over this month. Communist Party of China (CPC) general secretary Xi Jinping will formally be made the president and Li Keqiang as Premier.
The huge defence outlay could send an alarm to its neighbouring countries, as China doesn't share cordial relations. China's defence budget is three times more than that of India's.
In his Union Budget presented last week, India's Finance Minister P.Chidambaram proposed a hike of 5.3 percent in its defence spending from ₹1,93,407 crore ($35.37 billion) in 2012-13 to ₹203,672 crore (37.24 billion) in 2013-14.
China's defence spending is much higher than that of India's, and its hike for the financial year is double than that of India's.
Many may think China's defence expenditure outlay for the financial year is huge and not very encouraging, considering the tensions with neighbouring countries. NPC spokesperson and outgoing Vice-Foreign Minister Fu Ying said that the country is big and needs a high defence spending to ensure security.
Compared to the US' spending on defence, China's $116 billion defence budget for the financial year 2013-14 is not huge in spite of the 10.7 percent hike. The US defence budget stands at a mammoth $531 billion.