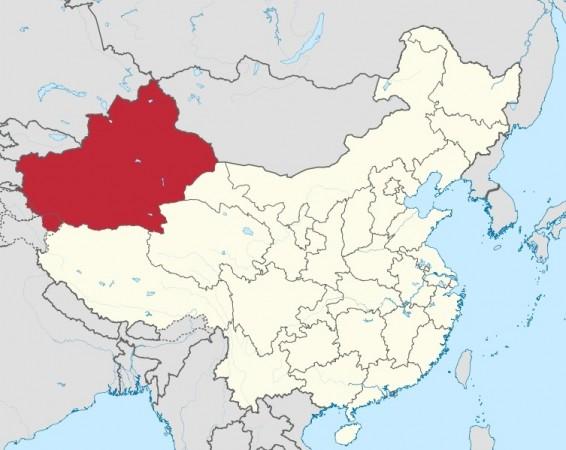 A clash that took place in Xinjiang, in northwest China, has left nearly 100 people dead or wounded, members of the exiled Uighur group have said, after what the Chinese authorities claimed to be a "terror attack" on a police station and township Monday.
A gang of armed men with knives and axes attacked a police station and government offices in Elixku Township, the official Chinese Xinhua News Agency reported. The exact toll of the dead and injured isn't clear yet.
The government owned news-wire said the gang also moved on to the nearby Huangdi Township, "attacking civilians and smashing vehicles as they passed."
Police officers at the scene reportedly shot dead dozens of members of the mob, while dozens of Uighur and Han civilians were said to be killed or injured in the clash.
Xinhua reported citing police officers that 31 cars were vandalized, including six that were torched.
The official agency did not give a precise breakdown of the casualties from the incident on Monday, only a day before Muslims marked the Eid festival. But various news originations have reported citing a spokesperson from the Uighurs group, that casualties were about 100.
Xinjiang's government web portal Tianshan on Wednesday said that the "terror attack" killed or wounded "several tens" of Uighur and Han, the Australian notes.
The Muslim Uighurs group is officially recognized as one of the 56 ethnic minorities in China and the Han are the country's largest ethnic group, whose members have migrated in big numbers in the same region in the recent decades.
Monday's violence took place in Sheche country, also known as Yarkant in the Uighur language, located near the edge of the Taklamakan desert in the west of the region.
In a separate incident, China on Wednesday formally indicted Uighur scholar and rights advocate Ilhm Tohti on charges of separatism – a charge that could give him death sentences.
The detention of the outspoken economics professor in January prompted a large scale condemnation from the United States, European Union and international rights groups, including Amnesty International.