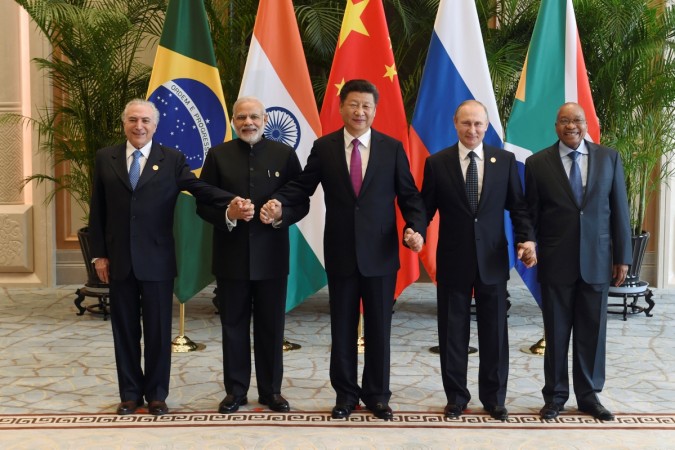 India's bid at becoming a full-fledged member of the Nuclear Suppliers Group (NSG) may become a possibility after a Chinese diplomat stated that China is willing to consider it.
According to Reuters, leaders in New Delhi had substantive talks with Beijing on India's attempt to join the NSG, which currently includes 48 countries including China that trades in the civil nuclear technology. In a bid to reduce India's dependency on fossil fuels, Prime Minister Narendra Modi has been campaigning to join the NSG. It would allow the country to build nuclear power plants in partnership with Russia, the United States and France.
"On the issue of joining the NSG, China and India have all along had very good communications, and (China) is willing to have further communications with the Indian side, to increase consensus," China's Vice Foreign Minister Li Baodong told reporters ahead of President Xi Jinping's visit to Goa for the BRICS (Brazil, Russia, India, China and South Africa) summit.
"On this, China is willing to jointly explore all kinds of possibilities with India, but this must accord with the charter of the NSG, and certain rules need to be respected by all sides," Li added.
According to the Pakistan Observer, the several parameters that would have to be considered before India's membership in NSG becomes a reality include: the criteria issue, the evolving global nuclear order, the south Asian strategic stability and the regional strategic environment, which would all have an impact on South Asia's nuclear future.
As per an NSG waiver of 2008, India is allowed to engage in in nuclear commerce, but does not have a vote in the organisation's decision making.