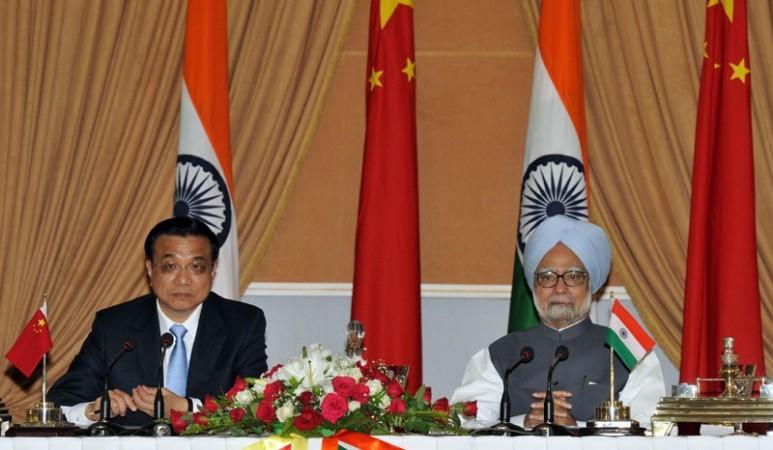 In what could mar Indian Defence Minister AK Antony's visit to China, a Chinese general has sent out a strong rhetoric, warning India not to provoke new problems by increasing their military forces in the border areas.
The statement came at a time when the defence minister is on a four-day-visit to Beijing to discuss varied agendas, including border issues and resumption of bilateral military exercises. He is India's first defence minister to visit the neighbouring country in seven years.
Major General Luo Yuan, Executive Vice President and Secretary General of China Strategy Culture Promotion Association, talked tough hours ahead of AK Antony's visit and cautioned India not to start new problems.
"There is no denying that there are tensions and problems between China and India particularly at the border areas," Press Trust of India quoted Yuan as telling foreign correspondents. "There is still problem of 90,000 sq km of territory still occupied by the Indian side. These are the problems left over from history and we should look at it with cool head."
"The Indian side should not provoke new problems and increase the military deployment at the border areas and start new trouble," he continued.
The 90,000 sq km of territory Yuan was talking about is the Arunachal Pradesh state in the Northeast of India which China claims is Southern Tibet.
The big question Indian authorities should be asking is whether India should give a blind eye to the claims of the outspoken Chinese general, who is known for his extreme views on military relations between countries. Yuan's claims can't be taken lightly for the simple reason that China has a "do more, talk less" past, whereas India's attitude is almost the opposite, if not completely.
China shocked India earlier this year when it announced its plan to construct three new hydro-power projects in the middle reaches of the Brahmaputra (Known as Yarlung Zangbo in China) in the Tibet Autonomous Region (TAR) as part of its energy development plan for 2011-15.
China has said they will make sure the dams will not have any negative impact on India. They maintained ambiguity over the proposed plans on the Brahmaputra despite India's repeated queries and made the announcement when everything was finalised, thus giving India no chance to react.
The alleged incursion of Chinese troops in Depsang, Ladakh in April, almost escalated into a big issue. Things fell into place only after China withdrew its troops from the Line of Actual Control (LAC), after a few weeks of drama. India accused Chinese troops of crossing LAC but the latter denied.
Then the 16th round of India-China Special Representatives talks involving India's National Security Adviser Shivshankar Menon and China's State Councillor Yang Jiechi was held in Beijing. The two-day talk held on 28-29 June was to solve the impending border issue between the countries.
Yang had said ahead of the talks that the meeting with his Indian counterpart would "break new grounds" on the border issue. The Chinese Foreign Ministry said in a statement after the talks that the two countries have agreed to "give full play to the mechanisms on border-related issues and maintain peace and tranquility in border areas before issues are resolved."
Luo Yuan had said ahead of the India-China Special Representatives talks that China didn't want to see "unexpected" incidents along the border with India. But it is this same man who has warned India ahead of AK Anthony's visit to Beijing. His claim of "90,000 sq km of territory still occupied by the Indian side" should be a wake up call for India.
The inclusion of Arunachal Pradesh and Aksai Chin in China's new e-passports could be the tip of an iceberg. India could be caught off-guard again if not checked on time.