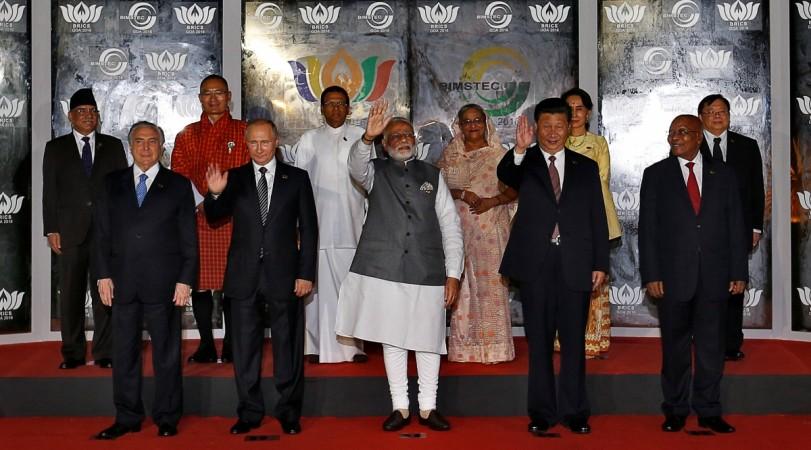 China wants to include other developing countries in the BRICS with a new name -- BRICS plus. The current members are Brazil, Russia, India, China and South Africa.
Also read: Cornered Pakistan wants SAARC expanded to include allies China and Iran
China would find opposition from India for the expansion as India is still analysing the effect of US President Donald Trump on it and it is wary of China bringing countries favourable to itself. India and China have had contentious relations in the recent past with China blocking India's move to declare Pakistan-based Jamaat-ud-Dawaa chief Hafeez Saeed as a terrorist. India also raises opposition to the CPEC corridor running through Pakistan Occupied Kashmir.
On Wednesday, China's Foreign Minister Wang Yi said China would "explore modalities for BRICS-plus, to hold outreach dialogues with other major developing countries."
"We hope to establish extensive partnerships and widen our circle of friends to turn it into the most impactful platform for South-South cooperation," he said. The presidentship of the organisation is rotating. For the current year, it is China, which will also host the summit in September.
Apart from China seeking expansion of BRICS -- which could include Pakistan if approved -- Pakistan seeks to extend the membership of South Asian Association for Regional Cooperation (SAARC) to include China and Iran.
Both moves would undermine India's influence in the region and could isolate them, eventually pressuring them to join the One Belt One Road project. The Chinese media have repeatedly said that India needs to join the project for it to be a complete success for China as well. It is to be seen if India would join it at all or would be strong-armed into it.
"India would be the worst affected among BRICS partners. After expansion, the organization would lose its focus and coherence on development issues and become more like a political platform for China," Mohan Malik, professor at the Asia-Pacific Center for Security Studies at Honolulu in US, told TNN. He added that Beijing would invite allies like Pakistan, Sri Lanka and Mexico. He further said that Beijing is trying to make BRICS into a China-centric organisation along the lines of Shanghai Cooperation Organization.
"At the 2016 BRICS summit in Goa, Beijing was successful in thwarting India's attempts to isolate and condemn its ally Pakistan over cross-border terrorism," Malik pointed out. "The BRICS Plus concept would nip in the bud any future attempts at isolating China and its friends."
"India surely will not be interested in expansion at this time," Swaran Singh, a professor at the School of International Studies in Jawaharlal Nehru University told TNN. "BRICS will be focused on consolidating at this time."