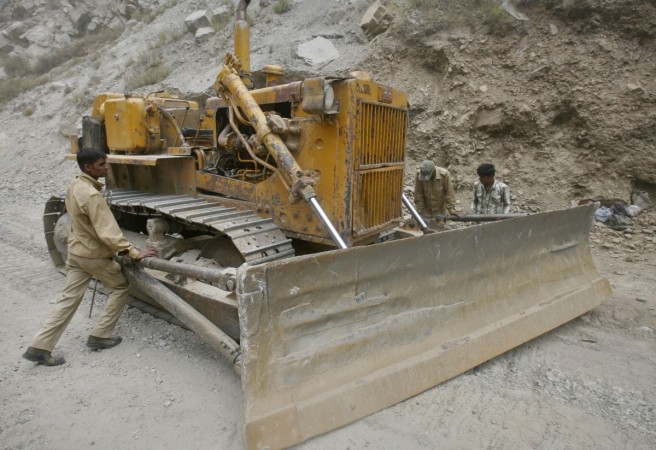 China does not seem to be happy with India's decision to construct a 1,800km-long highway, along the disputed Indo-China border at the McMohan line in Arunachal Pradesh, as it has cautioned New Delhi from taking any action "that may further complicate the situation" at the border.
"There is a dispute about the eastern part of the China- India border. Before final settlement is reached we hope that India will not take any action that may further complicate the situation, so as to preserve the current situation of peace and stability in the border area and create conditions for the final settlement of the border issue," The Times of India quoted Chinese Foreign Ministry spokesman Hong Lie as saying.
Indian government's firm decision, to consider ways to ease out environmental norms to facilitate the project and complete it sooner, raised a few eyebrows in China. India has witnessed several Chinese incursions in recent weeks.
India has decided to build a road network "along the international boundary from Mago-Thingbu in Tawang to Vijaynagar in Changlang district of Arunachal Pradesh" in the wake of speeding infrastructural development, including road and rail networks in Tibet by China which will soon start a rail network project close to the AP border, according to Daily News & Analysis report.
Unperturbed by China's remarks, the Indian government stated that China should not have any issues with India's plans on improvising infrastructural network along the Indo-China border as China itself has spread a massive road and rail network on its side of the border.
"China has already spread their network of roads and rail network near the border. Whatever we make on our territory should not be a concern of China," an official from Indian home ministry's border management department, who preferred to remain anonymous, pointed out.