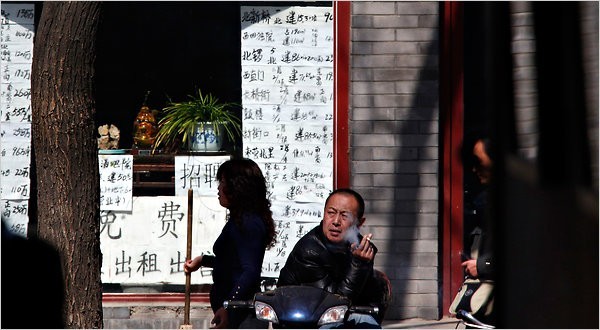 China, the world's largest cigarette consuming nation, plans to roll out a nationwide ban on public smoking by the end of 2014, a local daily reported.
China is the world's largest cigarette manufacturer and consumer, with more than 300 million smokers, according to national statistics. Meanwhile, some 740 million people, including 180 million children, are affected by passive smoking.
National Health and Family Planning Commission authorities, for the first time, will set a target date to meet its commitment to cut down on tobacco use in the country.
National Health and Family Planning Commission spokesman Mao Qunan stated that the agency was working on the regulation with the State Council, and the plan has been in the anvil for the past year. The National People's Congress is currently working on framing a law to control of the use tobacco, the South China Daily reported.
It was in 2011 that the National People's Congress had approved a five-year plan that pledged to ban public smoking by 2015. However, there was no clarity on how it would be implemented or any repercussions for violating it.
Earlier in December 2013, the Beijing, taking strident efforts, brought more curbs on cigarette smoking by banning its officials from smoking in public. The circular was issued by China's cabinet and the party's central committee. The ban also put a stop to the selling of tobacco products near government and party offices.