In a step which comes across as China's strongest measure against North Korea's nuclear-armed ally, the biggest banks in the nation have suspended financial transactions for North Koreans, employees reportedly told AFP.
Reports state that staff at various branches in Beijing and border of Yanji said that their banks have banned people from North Korea from opening new accounts. Some of the banks have even shut the existing account of the Korean nation.
The restrictions by China on North Korean citizens were reportedly imposed even before the United Nations Security Council (UNSC) approved new sanctions on Pyongyang on Monday. The sanctions were unanimously imposed by the UN following North Korea's latest nuclear test.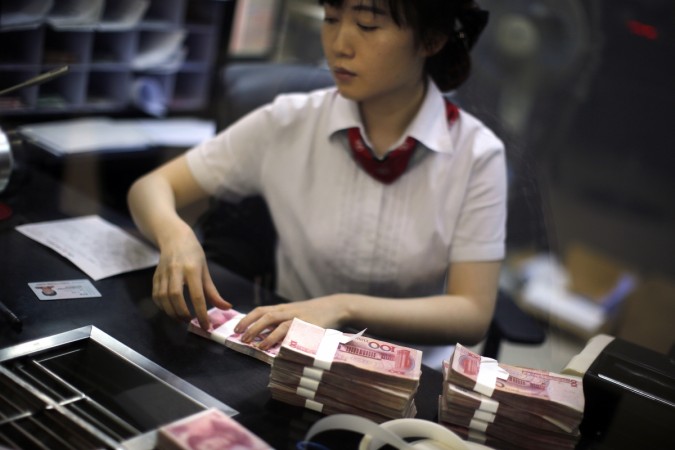 North Korea a week ago had claimed of successfully detonating a hydrogen bomb — the sixth nuclear test carried out by the country and its largest — which possibly triggered a 6.3-magnitude artificial earthquake.
The hydrogen bomb test reportedly produced an explosion nearly 10 times larger than the blast from the Hiroshima bomb in 1945. The test spurred global concern that Pyongyang may be planning more such tests, possibly of long-range missiles.
The news of China blocking financial transactions of North Korean clients was confirmed by employees at several branches of the country's biggest banks, including Industrial and Commercial Bank of China, Agricultural Bank of China, Bank of China and China Construction Bank.
"We have frozen their accounts, which means they cannot withdraw (money)," a staff member at a Yanji branch of China Construction Bank told AFP.
"They cannot use (their accounts) in Yanji anymore, as well as our services... We have already started to inform them to cancel their account. If they can cancel, we let them cancel. If they cannot, we will not let them use it," the staffer added.
The UN sanctions passed against North Korea on Monday bans textile exports and restricts shipments of oil products to Pyongyang.