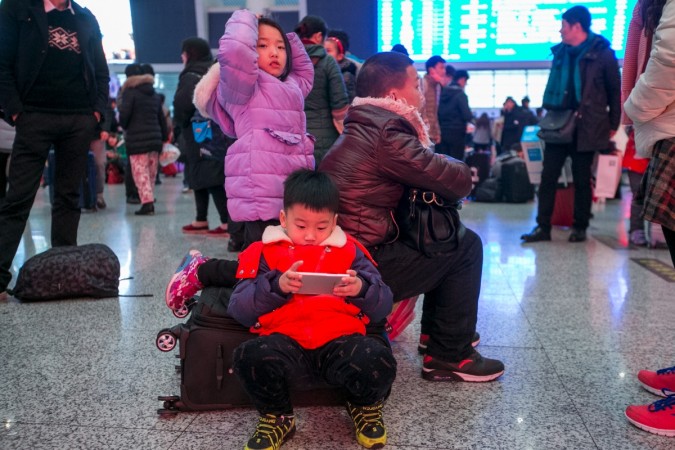 China will, for the first time, conduct a survey to find the number of children left behind in villages by parents working in cities, with some experts putting the estimated number at 100 million. The phenomenon in China that sees thousands of parents migrating from rural areas to cities for work while leaving their children in the care of others has led to the use of the term "left-behind children."
According to researchers in China, 60 million children have been left behind in rural areas, while another 36 million are left in one city while their parents work in another city, thus bringing the total number of such children to nearly 100 million, which constitutes one-third of China's underage population, according to the Global Times. The Chinese government will conduct its first survey of "left-behind children" this year, the report said.
Many Chinese parents who seek work in cities leave behind their children mainly due to high costs of living, including high expenses for schooling and medical care. The children are usually left in the care of grandparents, and get to meet their parents only on major holidays.
The issue of such children has drawn social attention in the country, especially due to cases of suicide and juvenile delinquency among them, according to the South China Morning Post. Several Chinese activists have also pointed out the risks of such children being prone to sexual and physical abuse. According to the newspaper, 27 ministries will hold a conference to decide on the measures to care for left-behind children.
The high number of "left-behind children" pose "a great challenge to social management," Song Yinghui, a professor at Beijing Normal University, told Global Times.