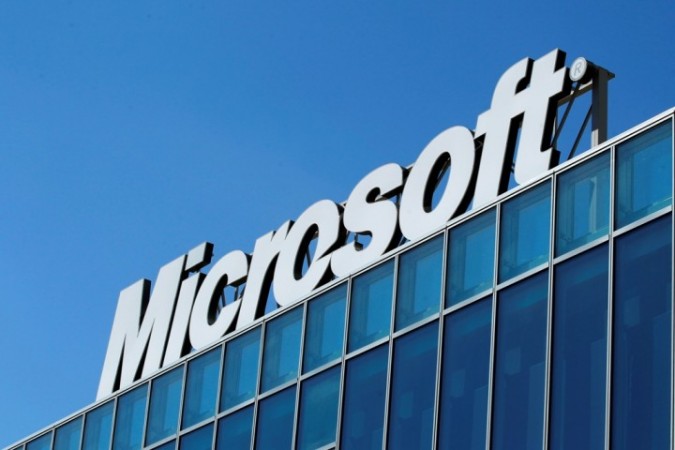 China has levied a massive $140 million fine on software giant Microsoft Corp for tax evasion, according to reports.
An article published by China's Xinhua news agency first broke the news about the fine but did not reveal the company's name. It only noted that the firm is one of the biggest 500 companies in the world and established a wholly-owned subsidiary in Beijing in 1995. It also revealed that the company's name started with "M".
Reuters then contacted the spokespersons for Microsoft, who neither confirmed nor denied the report.
"In 2012, the tax authorities of China and the United States agreed to a bilateral advanced pricing agreement with regards to Microsoft's operations in China. China receives tax revenue from Microsoft consistent with the terms of the agreed advanced pricing agreement," the spokesperson told Reuters in an emailed statement.
Xinhua agency revealed that the company reflected losses worth 2 billion yuan ($325 million) for two consecutive years, while its competitors enjoyed profits. That led the Chinese taxmen to suspect foul play.
A separate article by The South China Morning Post also reported the news without confirming the identity of the company. Citing the Xinhua report, the publication said that the US multinational corporation agreed to pay the amount in back taxes, including interest, and would also shell out an additional 100 million yuan in taxes every year.
The tax fine is the latest issue Microsoft is tackling in China. The software giant and the country have been at loggerheads for quite a while now. Microsoft's operating system was banned in China after the US NSA debacle. With trust issues escalating between China and US, Microsoft's offices were also raided by the government.
Even in its homeland, Microsoft was found guilty of reducing its tax bills by $2.43 billion in 2011. It has been accused of exploiting certain loopholes in foreign tax codes, especially Ireland.
Offshore tax evasion has become a major global issue. In October this year, 51 countries signed Multilateral Competent Authority Agreement in Berlin to help put an end to tax evasion and corruption. However, both US and China weren't a part of that pact.
At the recent G20 Summit in Brisbane, Australian Prime Minister Tony Abbott said that the member countries – of which China and US are a part -- were formulating plans to fight off offshore tax evasion and clamp down corrupt practices.
"Following the announcements of the G20 summit, China will fully participate in the international efforts to combat tax evasion, and raise its level of fighting tax avoidance according to the rule of law," China's Xinhua news agency reported.
"Undeniably, some Chinese anti-tax evasion laws are prone to abuse, and the nation's supervision capability and human talent face many challenges," it added.