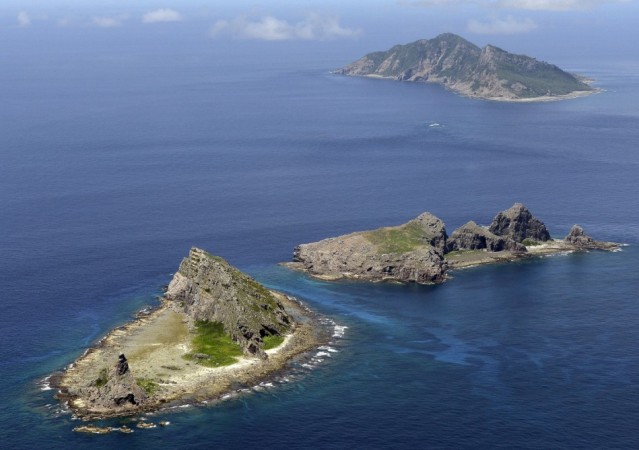 Chinese military on Friday slammed Japan's recent military expansion aimed at China and questioned Japan on its military policies, reflecting on the history of Japan's World War II aggression.
Accusing Japan of using the pretext of safeguarding its own national security and regional peace for military expansion, a Chinese military spokesperson alleged Japan of double standards of claiming to be a peace-loving country on one hand and publicizing the so-called "proactive pacifism" on the other, the Chinese state-run Xinhua News agency reported.
"China is firmly opposed to Japan's relevant actions," Defense Ministry spokesman Geng Yansheng said in a statement, further commenting on how Japan has no 'qualification' to be deemed as 'Peace-loving country' based on its aggressive history.
The spokesman said that Japan's moves cause great concerns for the Asian neighboring countries and asked where its military and security policy is going, the agency reported.
"It repeatedly denied its history of aggression during the Second World War, challenged the post-war international order and hurt the feeling of the people of the war-victim countries", Geng was quoted as saying.
"As a nation that can not reflect on its history, what qualifications does Japan have to speak about freedom, democracy, human rights and the rule of law? How can the country make contributions to the world peace?"
Earlier this week, Japan announced that it would buy advanced equipment including drones and amphibious vehicles, a move widely seen as aimed at China.
The announcement came as Japan was embroiled in a row with China over a group of islands in the East China Sea that both claim as theirs.
The conflict intensified after China last month, established an air defense identification zone over the areas of the East China Sea that overlapped islands controlled by Japan.
Japan plans to spend on anti-missile destroyers, a number of amphibious vehicles, surveillance drones, US fighter planes and Boeing Osprey aircraft, all capable of retaking the Islands.