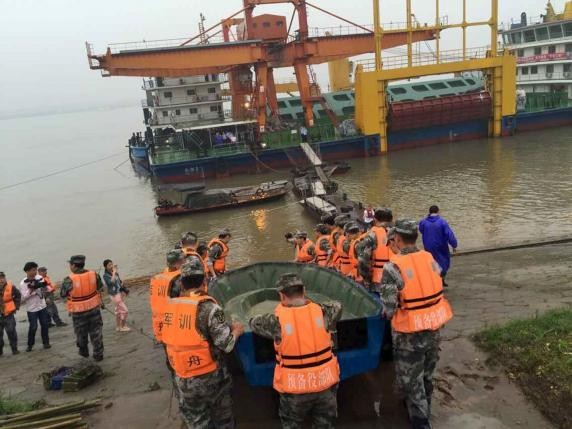 Bodies of 26 passengers on the ill-fated Chinese passenger ship that sank in the Yangtze River on Monday have been recovered, but more are feared dead as hundreds of people still remain missing.
The four-deck ship, Eastern Star, capsized after it was caught in a storm on Monday. The captain and the chief engineer of the ship have been arrested.
The ship was carrying 406 tourists, most between 50 and 80 years of age, and 47 crew members.
Authorities have said 26 people have been found dead in the Eastern Star ship capsize. 14 people have been rescued so far.
The toll has reached 18, but more than 400 are still missing more than 24 hours since the ship capsized.


18 confirmed dead, 14 rescued; over 150 divers carrying out search and rescue operations on #YangtzeRiver pic.twitter.com/lVRFRR82eK

— CCTVNEWS (@cctvnews) June 3, 2015

One more body has been recovered, bringing the toll so far to 6. However, hundreds are feared dead.
The toll has increased as five bodies have been recovered so far.
Chinese Premier Li Keqiang has arrived at the site.
More than 30 passengers have been rescued so far.
More than 2000 policemen and soldiers, along with over 1,000 civilians, are engaged in the rescue operation.