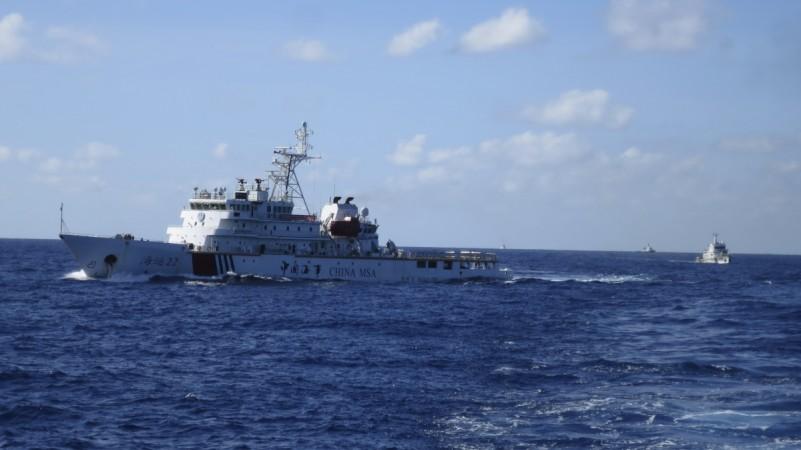 China released a white paper on its military strategy on Tuesday, giving a picture of non-confrontation as compared to a media report on Monday that said that a military conflict over South China Sea is "inevitable".
In the white paper, titled 'China's Military Strategy', the government said that a world war is "unlikely" and said that it will never enter a nuclear arms race, but pointed at "increasing external impediments", stating that some countries were "busy meddling in the South China Sea".
The white paper highlighted the Chinese military's "active defence" strategy, stating that China "will not attack unless [it is] attacked, but will counterattack".
On Monday, an article in China's Global Times cited experts warning of a potential military conflict over US surveillance in the South China Sea.
Tensions have heightened since the US P-8A anti-submarine and maritime surveillance aircraft flew over Nansha Islands for reconnaissance activities last week.
While China's foreign ministry has already lodged a complaint with the US over the recee flights over the disputed islands, which China claims as its own, things could only get worse from here, experts pointed out.
"China will very likely strike back if the US comes within 12 miles of the islands," Peng Guangqian, a specialist in military strategy, told the Chinese newspaper, published by the Communist Party's official People's Daily.
"The US provocation has boosted the chance of military confrontation between Beijing and Washington," another expert said.
The experts also pointed at the possibility of exchange of fire between Chinese aircraft and US fighter jets due to high speed flights.
China said in its latest white paper that its armed forces will be "ready to protect the country's maritime rights and interests, and deal with armed conflicts and emergencies".