China on Saturday said that its traditional friendship with North Korea represents "valuable wealth" for its people, after its special envoy met a high-ranking official from North Korea in Pyongyang. Beijing, however, did not mention the rising tensions between North Korea and other nations because of the country's burgeoning nuclear weapon programme.
China has always pushed for a diplomatic solution to North Korea's nuclear weapons and missiles crisis, however Beijing over the recent months has restricted its high-level exchanges with the Pyongyang officials.
The head of the ruling Chinese Communist Party's international department, Song Tao, is currently visiting Pyongyang to discuss the outcome of the recently concluded Communist Party Congress. After the days-long Congress held last month, Chinese President Xi Jinping was exalted to the same status as the country's founder Mao Zedong.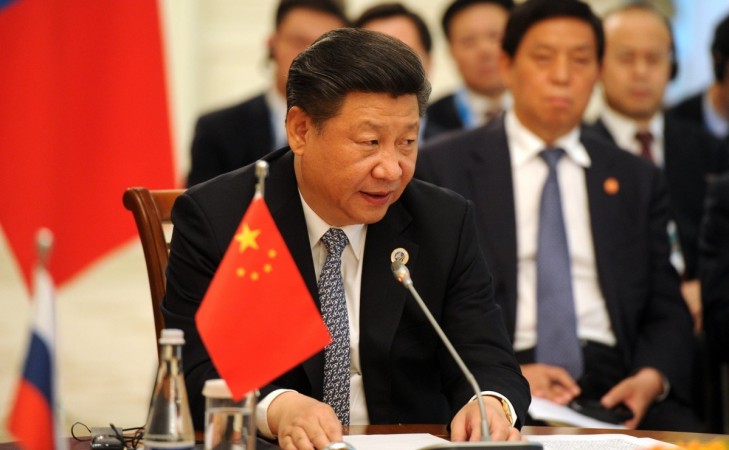 It is not year clear for how long will Song remain in North Korea during his visit.
The international department released a brief statement on Friday stating that Song, who is representing the Chinese President in Pyongyang, reported the outcome of the Congress to North Korean official Choe Ryong Hae. The department added that Song and Choe also discussed the relations between their parties and countries.
"They said that the traditional friendship between China and North Korea was founded and cultivated by both countries former old leaders, and is valuable wealth for the two peoples," the statement said.
"Both sides must work hard together to promote the further development of relations between the two parties and two countries to benefit their two peoples," it added.
Although China has previously expressed a strong opposition to North Korea's nuclear programme, the issue was not discussed during the top leaders' meeting in Pyongyang.
The North's official KCNA news agency said Song informed Choe about China's 19th National Congress "in detail." The agency also said that that Song stressed China's stance to gradually develop the traditionally friendly relations between the two parties and countries.
China's top envoy's visit to North Korea comes just a week after the United States President Donald Trump visited Beijing as part of his Asia tour and pressed the country for greater and concrete actions to rein in North Korea. Pyongyang does nearly 90 percent of its trade with China.