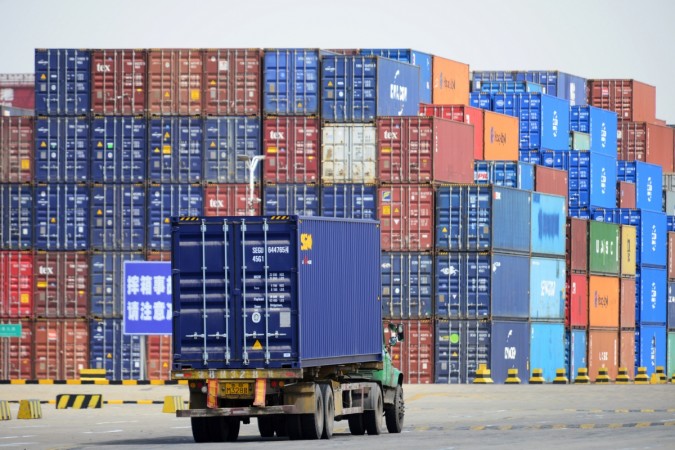 It a major setback to the Indian efforts to balance its trade deficit with China, the Xi administration its proposal to carry out bilateral trade in local currencies. The trade deficit is with China is hugely against India as Indian exports to China was $13.4 billion while the Chinese imports stood at whopping $76.4 billion in 2017-18 which means the deficit was $63 billion in favour of China.
The trade deficit inflated in the last financial year as against FY2016-17 where it stood at $51.11 billion.
India was looking for renminbi-rupee to buttress its exports and check the arresting state of increasing trade deficit. The Press Trust of India quoted on the officials who said: "They have not accepted the proposal."
The proposal was deliberately discussed in October at the inter-ministerial level. Indian contingent has proposed the idea which stated that the Reserve Bank of India and the Department of Economic Affairs would work out the possibility of exploring renminbi-rupee trade with China. Moreover, India has also proposed to trade in national curries with other like Russia, Iran and Venezuela. Notable these are the countries which have a trade surplus with India.
The Federation of Indian Export Organisations (FIEO) President Ganesh Kumar Gupta said that the centre should play a critical role in promoting exports from India in the domestic currency. "This will help in bridging trade deficit with countries like China," Gupta added.
Trade experts are of the opinion that bilateral trade in domestic currencies will help New Delhi only in the case of those countries with which it has a trade deficit.
Biswajit Dhar, a professor at Jawaharlal Nehru University, said: "Trade imbalance should not be there with the country with which we want to do trade in rupee. It will not help in bridging the deficit. The partner country should have an opportunity to invest in India to use the rupee."
For a long time, the Indian industry and exporters have as the government to vouch for a greater market access in for domestic goods in the Chinese market.