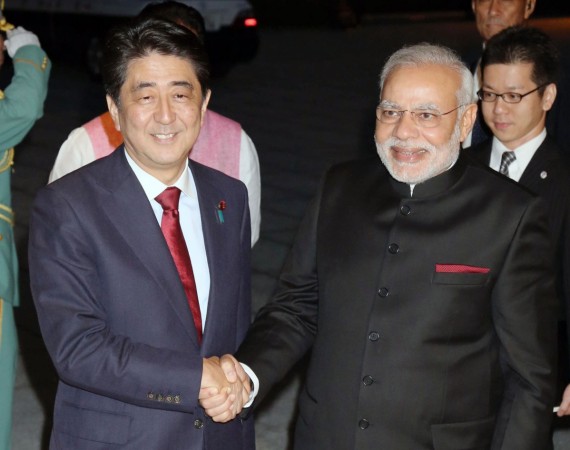 China on Monday reacted cautiously to Indian Prime Minister Narendra Modi's remark that some countries had an "expansionist" tendency, insisting that it is not clear what the Indian PM was referring to.
"We have noted relevant information about Prime Minister Modi's visit to Japan. You just mentioned comments made by him I don't know what is he referring to," Chinese Foreign Ministry spokesman Qin Gang told a media briefing, when asked about Modi's remarks he made during his ongoing visit to Japan, according to PTI.
"But I can answer the question by quoting his words. He said China and India are strategic partners for common development. Good neighbourliness and cooperation between the two countries is of great significance to the prosperity of the whole world and all mankind," Qin said recalling Modi's comments made in an earlier occasion.
This comes after various newspapers noted that Modi deplored the "expansionist" tendency among some countries, which "encroach" upon territories or sea of other countries. Although he did not mention China in his comment, he was widely perceived as referring to the ongoing conflict on the South China sea, some islands of which, have been claimed by both Japan and China.
"We have to decide if we want to have 'vikas vaad' (development) or 'vistar vaad' (expansionism) which leads to disintegration. Those who follow the path of Buddha and have faith on 'vikas vaad', they develop. But we see, those having ideas of the 18th century, engage in encroachments and enter seas (of others)," Modi said in a remark.
The PM did not name any country, but the comments come at a time when China has stepped up its claims on territories, intensifying disputes among its neighbouring countries. While China has long irked India with its consistent claims over swathe of land in India's north and north east, it has been at loggerheads with Japan over some islands in East China Sea.