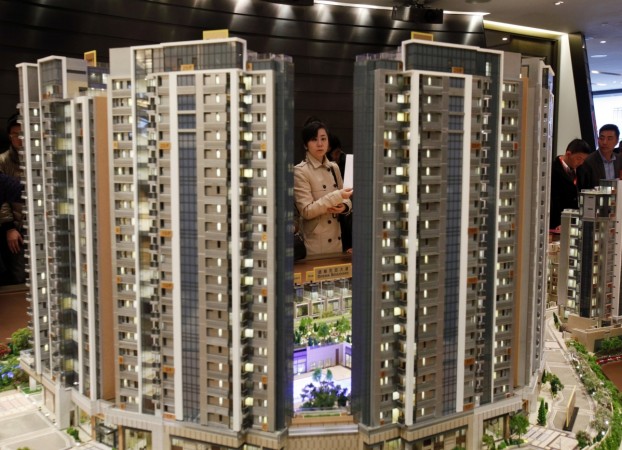 China has been witnessing a consistent decline in its property prices since 2011 due to weak demand.
Though the government has eased property curbs in the country, tight mortgage lending has obstructed the plans of property and home buyers in 64 out of 70 cities.
"The key issue is the mortgages, despite all types of local government easing. The high rate is damping sentiment of owner occupiers," Bloomberg quoted Shen Jian-guang, Hong Kong-based chief Asia economist at Mizuho Securities Asia Ltd.
Market sentiments have also weakened due to high mortgage rates, according to the sources. Anti-graft investigations have also had a direct impact on the prices of expensive flats in major cities and tourist destinations in China, reported The Times of India.
First-home buyers did not receive mortgage-rate discounts this year and the second quarter of 2014 witnessed sales of new houses to the slowest pace since the same period in 2009.
While home prices slipped in just four cities in March, the trend reached eight cities by April. By July end, 64 of the 70 Chinese cities have seen decline in the value of property. China's National Bureau of Statistics (NBS) reported a 7.6 percent year-on-year decline in property sales over the past seven months.
According to Hong Kong brokerage CLSA, a large sum of money is moving into Australia through different means and property markets in few cities in Australia have confirmed a surge in prices caused by Chinese buying, reported Wall Street Journal.
CLSA says China is now the top source of foreign-capital investment in Australian real estate and evidence indicates that foreign investment from China has continued to increase in 2014, having slowly accelerated over the last five years.
"The pace of cooling in this round of property adjustments is faster than market expectations," State media quoted Zhang Dawei, chief analyst at real estate major Centaline Property.
On an average, property prices fell 0.9 percent between June and July and property investments surged 13.7 percent in the first seven months of the year.
Analysts worry that if the prices of property continue to fall, the recovery could be short lived. "It is difficult to see the economy doing any better in the second half of the year unless property turns around," Financial Times quoted Stephen Green, Head of Macro Research at Standard Chartered in Hong Kong.
Home sales fell 28 percent in July, the biggest monthly drop this year.