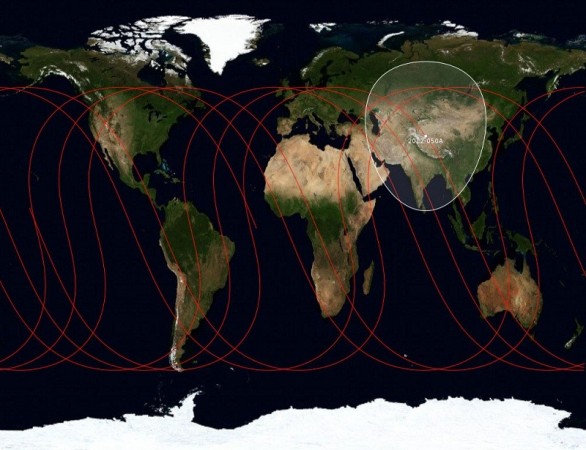 In what is going to offer a stiff challenge and an increased competition to America's Global Position Sytem (GPS), the Chinese have announced their plans to launch upgraded satellites that will help expand its regional BeiDou Navigation Satellite System (BDS) to have global coverage by 2020.
The upgrades will improve the precision and accuracy of BDS by over two times by 2020, local daily Xinhua quoted BDS spokesman Ran Chengqi.
"Performance is better in some regions. While accuracy can reach seven meters in Chinese cities like Beijing, Zhengzhou, Xi'an and Urumqi and five meters in low-latitude regions such as the Association of Southeast Asia Nations (ASEAN)," Chengqi said.
Further, making its aim to enter international markets, the company has also released an interface control document (ICD) for open service signal B2I in both Chinese and English. "B2I, which updates B1I released last year, means BDS has entered the era of multifrequency application.Companies from both home and abroad could develop high-precision dual-frequency BDS receivers on the basis of this," Chengqi pointed out.
China launched the first BDS satellite in 2000. Prior to the official launch of the system a year ago, a preliminary version of the system has been used in traffic control, weather forecasting and disaster relief work since 2003.
Reportedly, BeiDou or BDS aims to take 70 to 80 per cent of the now GPS-dominated domestic market by 2020. At present, the GPS has estimated over 45 million users worldwide and is funded and controlled by the US Department of Defense (DOD). The civilians make only a limited use of it, while it is extensively used by the military.