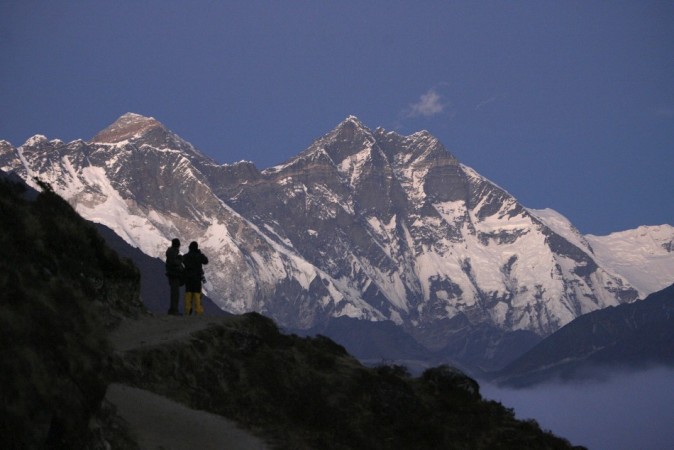 In a move that would anger the environmentalists across the world, China has plans to build a rail tunnel that will pass through Mount Everest to connect the country with Nepal.
The Chinese state media reported on Thursday that the proposed extension of the Qinghai-Tibet Railway to the China-Nepal border is expected to be finished by 2020.
China has reportedly begun the preparatory work for the proposal, which is being considered at Nepal's request. Environmental groups, in the mean time, has warned against the "dangerous implications for regional security and the fragile ecosystem of the world's highest and largest plateau."
Considering the topography of the region, the maximum speed limit for the rail is expected to be low, however, if the proposal comes to pass, it would prove to be a scenic route.
The Chinese have pushed for the move claiming that it would boost bilateral trade and tourism between the two countries. "If the proposal becomes reality, bilateral trade, especially in agricultural products, will get a strong boost, along with tourism and people-to people exchanges," said Wang Mengshu, a rail expert at the Chinese Academy of Engineering, told China Daily.
Mengshu confirmed that for the rail link, the Chinese are considering digging 'long tunnels' through the Mount Everest. "The line will probably have to go through Qomolangma (Mt Everest) so that workers may have to dig some very long tunnels," Mengshu told the newspaper.