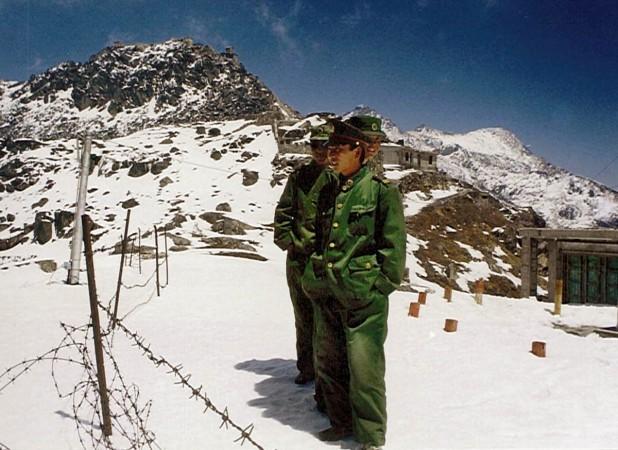 After almost seven months, China has agreed to allow Indian pilgrims to travel to Kailash-Mansarovar in the Tibet Autonomous Region through Nathu La in Sikkim. The route had been closed at the end of June 2017 in the wake of the Doklam standoff at the Indo-China border.
Minister of State for External Affairs V K Singh informed the Lok Sabha that the route had not been used in 2017 as the Chinese government, citing "security reasons," had said that it was not suitable for the pilgrims to travel there.
Also read: Chinese Army camping at Doklam in winters for the first time
India raised the matter with China on several occasions and Minister of External Affairs Sushma Swaraj too spoke to Chinese Foreign Minister Wang Yi in December on the resumption of travel on the route. After much efforts and discussion, China has finally decided to allow pilgrims to travel to Kailash-Mansarovar through Nathu La.
"Subsequently, the Chinese government has confirmed resumption of the yatra on this route," IANS quoted Singh as saying.
In his written reply, the minister of state of external affairs also said that the two countries are yet to finalise the India-China border in the region. "It is part of the mandate of the Special Representatives of India and China on boundary question, who are engaged in discussions, to find a fair, reasonable and mutually acceptable settlement of the boundary question, including the Sikkim sector," he added.
Why was the route closed?
The route to Kailash-Mansarovar through Nathu La in Sikkim was closed in 2017 and China denied entry to about 47 pilgrims between June 19 and 23. The move came after India and China were locked in a standoff and while the Indian side said that the Chinese troops intruded into the Indian border in Sikkim and destroyed bunkers, the People's Liberation Army accused India of creating issues by halting a road construction in the area.
The Chinese foreign ministry, at the time, said that the Indian border guards crossed over to the Chinese territory and obstructed the troops from "conducting normal activities."
"At the same time, in view of the above events, for security reasons, the Chinese side had to suspend the arrangement of the Indian official pilgrimage group through the Sino-Indian border at Nathu La pass, Sikkim, into the pilgrimage, and through diplomatic channels informed the Indian side," India Today had quoted the Chinese side as saying.
State-run tabloid the Global Times has also said that China had always welcomed pilgrims into their territory and it is India that is creating trouble for these pilgrims by increasing the army presence at the border.