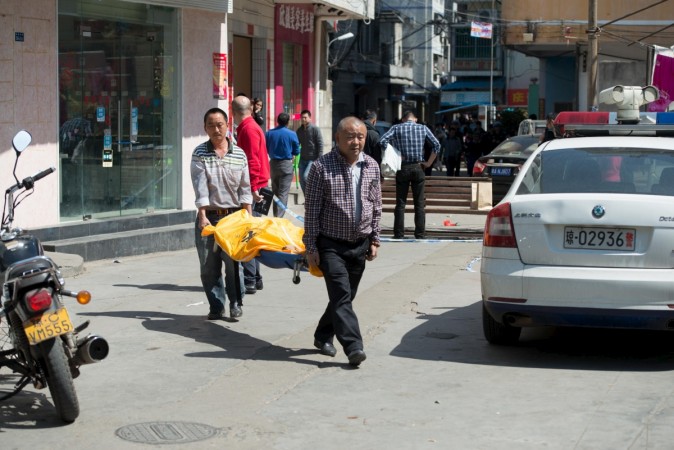 A man allegedly slashed 10 students of a primary school in China's Haikou city before stabbing himself to death Monday, the local police said. Two children were severely injured, however, none of them suffered life-threatening injuries.
The injured students, including six boys and four girls, were admitted to a hospital, Reuters reported, citing state broadcaster China Central Television (CCTV).
The students were of Yang Fan Primary School in Haikou, the capital of China's island province Hainan. The incident occurred when students walked out for lunch, Associated Press quoted Haikou's Longhu police station official as saying.
The official refused to provide the media with further information on the incident.
Several incidents of knife attacks have been reported in the past in China. In 2010, at least eight students of an elementary school were stabbed to death by a 42-year-old man.
At least 23 students in Henan province were injured in a knife attack in 2012, while another attack in 2014 fatally injured three students of another primary school. The 2014 attacker reportedly committed suicide later, CNN reported, citing Xinhua.