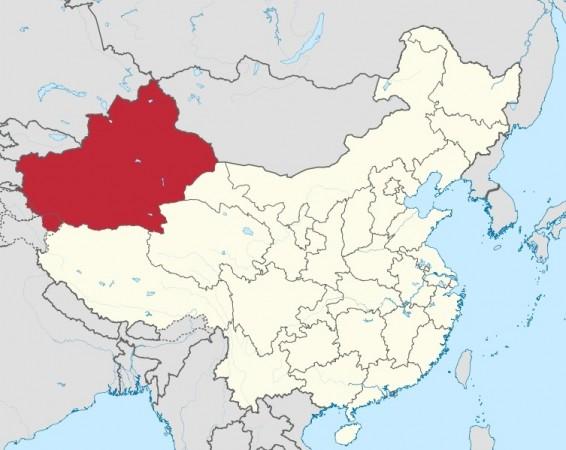 On Monday, the Chinese media reported that eight 'terrorists' have been shot down, while one was captured in Northwest China's Xinjiang Uygur autonomous region.
The police updates, as reported by the news outlets, stated that the group of nine 'terrorists' had attacked a police station, wielding knives at round 6am in Shache County in the Kashgar region. Eight were shot dead at the scene, while the police caught another.
The Chinese People's Republic Party, since 9/11, has used the excuse that nationals from the Xinjiang's Uygur autonomous region have Al Qaeda links, and following the twin tower attack, the government has brought in stricter rules in the region.
Due to the increasing repressive measures, anti-government sentiments run high in the region, which is predominantly a Muslim minority, non-Han, area of China.
Often to express their dissatisfaction, protestors - mainly poor peasants - have come on the streets. However, their protests were viewed as anti-government terrorist activity. The laws and regulations in the region are so rigid that even making a silly joke, say "putting anthrax powder in a letter can lead to imprisonment upto five years."
Following the 9/11 American tragedy, the Chinese government intensified its crackdown on several opponents of the Chinese rule in the Xinjiang Uighur Autonomous Region (XUAR) and branded them as "ethnic separatists". The Chinese government claims that it is taking the measures to crack down domestic "terrorism."
The region is in turmoil, primarily because the Chinese regime has restricted the religious rights of the Muslim population in the XUAR. Its largely unpopular measures go to the extent of even banning some religious practices during the holy month of Ramadan, closing mosques and increasing official controls over the Islamic clergy in the region. Detaining or arresting religious leaders, deemed to be "unpatriotic" or subversive, is very common.
Due to the increasing repression, a major flare up happened on 5 July 2009 in Urumqi that left 197 dead and more than 1,700 injured. The incident left the social stability of the region damaged and much unrest still prevails.
In all probability, the eight people - shot dead by the Chinese government - were just an angry mob. But shooting them down and calling them 'terrorists' only goes to show the repression that the people of the autonomous region are living under. There is an absolute lack of freedom in the region as the government monitors everything, starting from internet usage to news flow from the region.
What the world needs to know is that the people in Xinjiang Uygur autonomous region are living under a repressive regime, and the only alternative they have is to fight the government. Unfortunately that only ends in people getting shot and being labelled 'terrorists.'