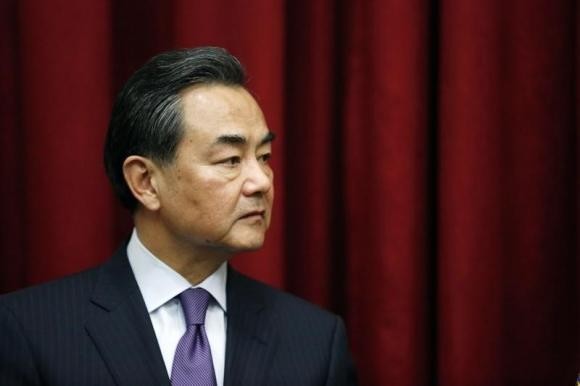 The issue of stapled visas given to residents of Arunachal Pradesh by the Chinese government, which it claims is part of its country and often refers to as 'southern Tibet', has once again come under the scanner, after it was raked up at the fag end of the Chinese foreign minister's two-day visit to the country.
Wang Yi, the special envoy of Chinese president Xi Jinping, told the Indian media on Monday that the policy of issuing stapled visas to residents of Arunachal Pradesh was a "goodwill gesture" that was meant to address the overseas travel of the residents. He called it a "special arrangement" to address travel needs of people from the disputed area, and said it did not undermine the border issue.
This was the first such instance when a Chinese diplomat has used the claim of 'goodwill gesture' in its defence of issuing stapled visas, according to Indian Express.
Yi acknowledged the dispute in the area, and even justified the LAC breaches.
"In the eastern sector of China-India border, relatively big area is in dispute. This is an objective fact. However, people living in those areas need to interact with each other. So, as a special arrangement, we have resorted to stapled visa to address the need of the local people to travel," Yi explained in response to a question at a press conference on Monday night. On the issue of incursions, he further said that as several areas were not demarcated, such cases were inevitable.
The issue of stapled visas had raised a big storm in the past when India refused to recognize these visas. The external affairs ministry had conveyed to the Chinese government to follow a uniform procedure for visas to Indian nationals. Stapled visas entail that the passport is not stamped but is attached with paper visas stapled to it.
China had also started giving stapled visas to residents of Jammu and Kashmir in 2009 but later stopped the process.
The stapled visa issue has often embroiled sportspersons from Arunachal Pradesh, who are not allowed to participate in sports events in China as India does not consider stapled visas valid to allow travel out of the country.
The dispute over Arunachal Pradesh is historic, and a major irritant to India has been the national maps of China that show the state as part of the country. In 2012, it was identified that China had begun referring to the north-eastern state as 'south Tibet', which became a matter of concern for India and was widely reported across national media.