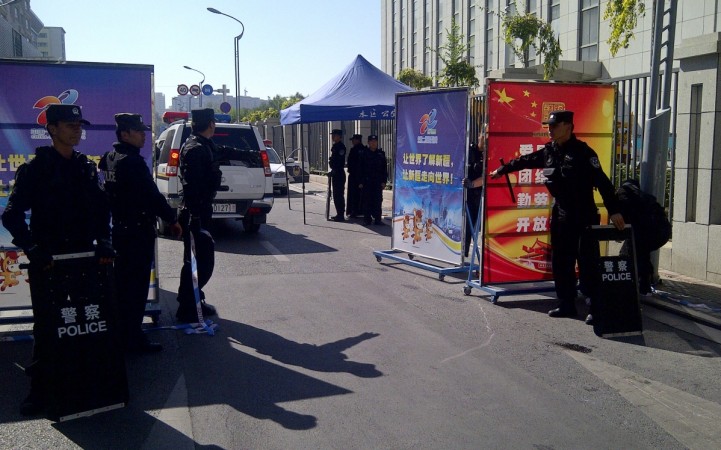 Around 20 foreign tourists, including an Indian, were arrested in China over accusations that they were watching "terror-propaganda" videos and had links to terror groups.
Most of those detained in northern China were British, while many were from South Africa, according to Britain's foreign office, which also stated the presence of an Indian in the group, Reuters reported.
South African NGO 'Gift of the Givers', which seemed to have organised the tour, said on its Facebook page that 10 South Africans, nine Britons and one Indian were arrested.
The group, which was on a 47-day tour in China, were reportedly arrested on Friday at the airport in the city of Erdos in Inner Mongolia.
Chinese authorities alleged that the detained tourists had "suspected links to a terror group", claiming that they were watching videos of a banned group in China in their hotels.
"A tour that went horribly wrong on Friday, 10 July, when they were arrested at Erdos Airport, Inner Mongolia, at 9.40 am local time. No reasons were given for the arrest; cellphones were confiscated, there was no access to the embassies of origin nor to their families. They were detained without charge with no access to any communication nor to legal representation. It was only on Sunday, 48 hours later, when the tour operator realised that something was amiss and made the trip to Erdos, that the first information on the detained citizens came to light," the South African NGO said in its statement.
Reuters cited an Indian embassy official stating that he had no information on the matter as yet.
The details of the Indian national are not clear as yet, and Indian officials are reportedly working to check if the person is an Indian citizen or a South African citizen of Indian origin, according to India Today.
China has been cracking down heavily on people with "terror links" as the spate of attacks has increased in recent months, especially in the restive Xinjiang province.