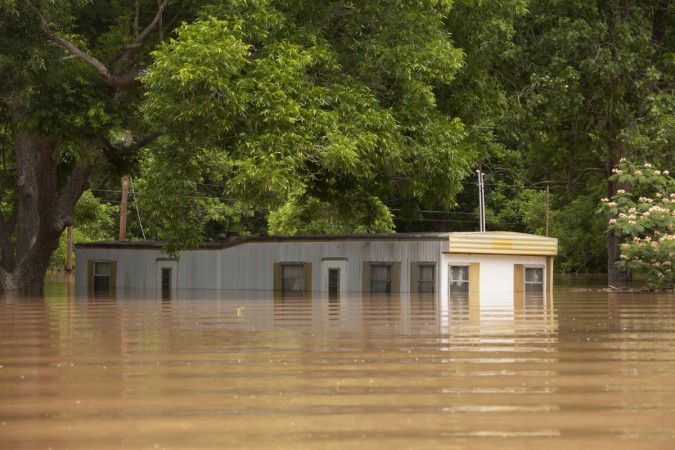 Over 13,000 people were reportedly evacuated from their houses on Monday evening following a dyke burst at a reservoir in the Jiangxi province of central China.
According to state-run news agency Xinhua, a part of the dyke burst after heavy rains and floods on River Chang caused the water levels to rise rapidly in the Bintian reservoir.
While houses and agricultural lands in the area were flooded, no deaths were reported because the nearest village is three kilometres away from the place where the dyke burst.
Floods and landslides triggered by torrential rains have claimed the lives of at least 22 people and left nearly 200,000 people displaced in southern China. At least 20 people are missing with heavy rains expected to continue for another three days, according to a Reuters report.
The agency quoted the Ministry of Civil Affairs as saying that almost 200,000 people from eight provinces, Hubei, Sichuan, Guizhou, Jiangxi, Yunnan, Zhejiang and Anhui, in southern China have been evacuated from their homes.
Reuters cited a report by the Xinhua news agency, which stated that over 10,500 homes have been damaged due to floods. Water in rivers have risen to dangerous levels causing damage to crops and economic losses have reached 7.34 billion Yuan. Torrential rainfall for three days last week had already resulted in the death of 14 people.
Xinhua cited statistics from the ministry, which showed that floods and hailstorms claimed the lives of two people while displacing 13,000 in Xinjiang Uygur Autonomous Region located in northwest China following bad weather from June 16 to 19. One person is still missing.
Chinese officials had warned of floods following strong El Nino weather patterns that can damage crops, trigger forest fires and flash floods all over the world due to warm sea-surface temperatures in the Pacific, Reuters reported