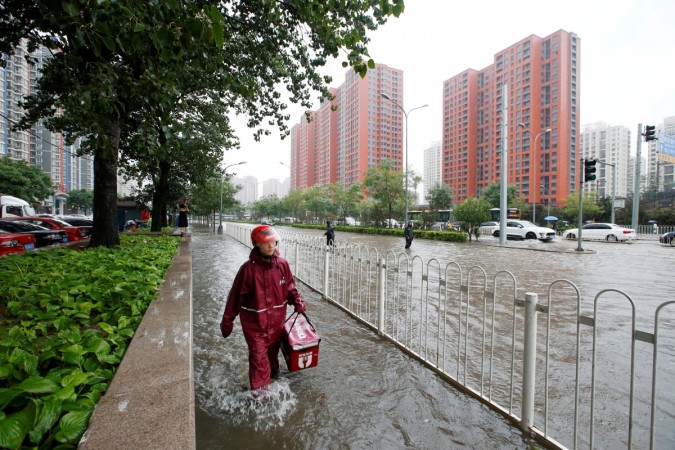 Almost 90 people were dead or missing and 11 cities were affected after torrential rain battered north China's Hebei Province since Wednesday morning.
Despite the inundated streets and the rain, people demonstrated resilience in battling the adverse weather conditions and continuing with their daily lives. Here are a few photos which show how the people in China coped with the torrential rain.
Meanwhile, around 123,000 people were evacuated from the region, and 7,100 houses were destroyed. Rain has also caused damage to infrastructure as traffic, power and communication lines remain disrupted. Agricultural land of 1.48 million hectares was also damaged, the state-run agency Xinhua reported.
Rain in many cities Of Hebei, including Handan, Xingtai and Shijiazhuang, has reached 630 mm.
The rain has also inundated parts of the capital Beijing since Tuesday. A part of the Great Wall of China crumbled due to rain-induced landslide near Tianjin.
Monsoon in China has been fierce since June and the rain is expected to continue for a few more weeks. As many as 576 people either died or went missing in the first half of 2016 due to rain in China.