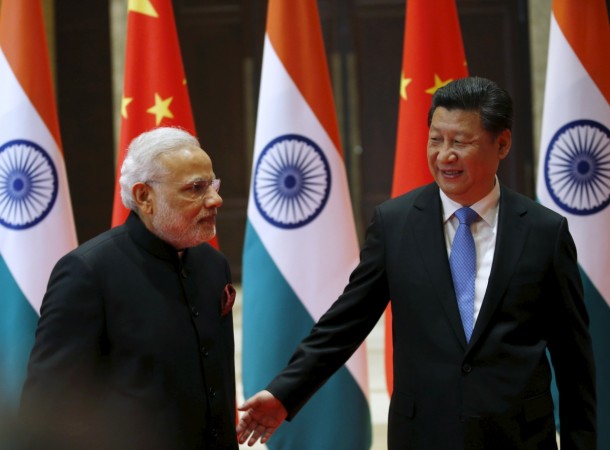 Bolstering India's chance at gaining membership of the elite Nuclear Suppliers Group (NSG), Switzerland has said that it supports India. However, there are still a few roadblocks in front of India as China continues to block India's bid for being a non-signatory to the nuclear proliferation treaty (NPT).
China argues that if an exception was made for India to make it a member of the NSG, the same should be done for Pakistan, also a non-signatory to the NPT. However, Pakistan has been caught selling nuclear weapon secrets to Libya and North Korea.
Meanwhile, China also has a "very bad record" as it has aided Pakistan in increasing its nuclear capability despite being an NSG member.
"Pakistan and China have played their cards really well this time around. Pakistan has an application for NSG membership and China can, therefore, argue what's good for the goose is good for the gander," Micheal Krepon, a nuclear proliferation expert and co-founder of the Stimson Center — a think tank in Washington DC, was quoted as saying by the Economic Times.
Switzerland has in the past maintained that NSG membership should come alongside being a non-proliferator. India, however, argues that the terms of the Indo-US civil nuclear agreement bolsters the NPT, the Times of India reported.
India, which filed its application for NSG membership in May, is reaching out to nations that are part of the elite group to support its inclusion. The U.S. is already supportive of India's inclusion, so are many other countries as India has a history of non-proliferation. The Indo-US civil nuclear agreement also helps India in pushing its application for the membership. However, the group works in unanimity and a rejection from a single member can halt India's bid.
"We have promised India support in its efforts to become a member of NSG," Swiss President Johann Schneider-Ammann was quoted as saying by the New Indian Express.
"I am thankful... for Switzerland's support for India's membership of NSG," PM Narendra Modi was quoted as saying by the Times of India after talks with Swiss President Johann Schneider-Ammann in Geneva on Monday.
Prime Minister Narendra Modi, who is on a three-day visit to the U.S., is also scheduled to visit Mexico to meet top officials in the country over supporting India's bid for NSG membership.
The matter will be discussed during NSG's plenary meetings on June 9 in Vienna and June 24 in Seoul.
Gaining entry into NSG will help India expand its atomic energy sector, allowing trade and exchange of nuclear technologies among members of the group.