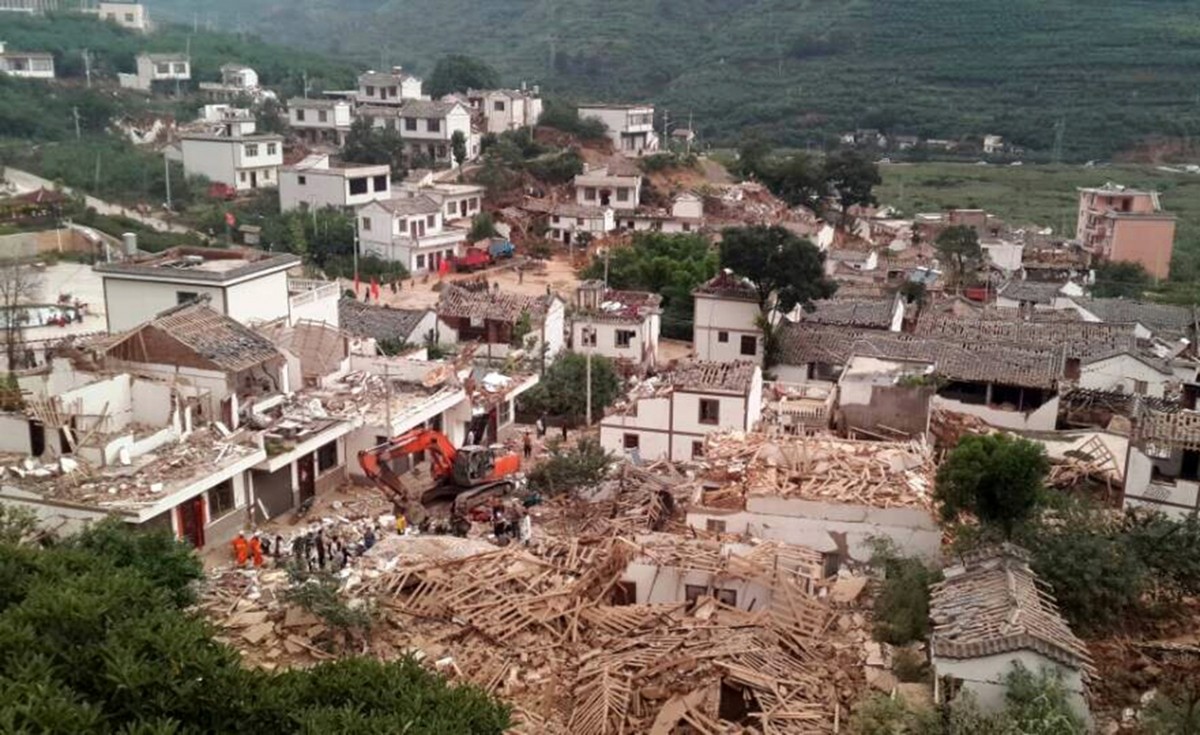 At least 381 people have been declared dead and over 1800 have sustained injuries after a 6.1 magnitude earthquake hit China's south-west Yunnan province on Sunday.
China has sent more than 2500 soldiers equipped with life-detection and digging instruments to begin search and rescue operation from the debris of more than 12,000 shattered houses.
So far 1891 injured people have been recovered and 29, 400 have been evacuated, while three are still missing, according to a Chinese news broadcaster report.
More than 300 police and firefighters from Zhaotong and around 400 emergency workers and sniffer dogs are already at the site digging out bodies and looking for survivors, BBC reported.
At around 4.30 pm (Beijing time) the earthquake hit the Ludian county Longtoushan Township in Yunnan province crumbling down thousands of houses including one school and damaging more than 30, 000. Transportation, telecommunications and electricity were cut off following the quake.
The quake also affected Qiaojia County of Zhaotong and Huize County of Qujing City, where at least 30 have been declared dead.
Those being rescued from the devastated sites would be receiving aids from Chinese government including 2,000 tents, 3,000 folding beds, 3,000 quilts and 3,000 coats. China's Red Cross Society and its branches in Hong Kong, Macau and Sichuan province too have sent aids—quilts, jackets and tents, according to Zee News.
The quake-hit area is suspected to receive heavy rainfall soon as suggested by the weather forecast. This is feared to disrupt supply of food, water and other aids, while the damaged roads are already troubling rescuers trying to reach survivors.
Check out the video of the earthquake: