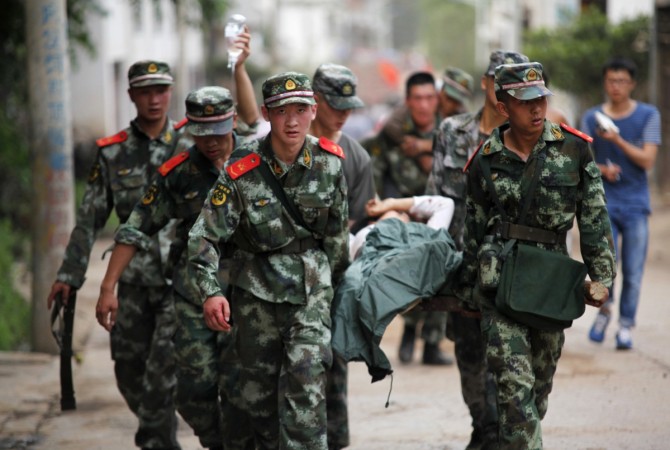 A 6.4 magnitude earthquake struck China's Xinjiang province on Friday, killing four people and injuring several others.
The earthquake shook China's Xinjiang Uygur Autonomous Region, which is home to most of China's Uighur Muslims.
The China Earthquake Networks Center reported the earthquake to be 6.5 on the Richter scale, while the US Geological Survey stated it was 6.4.
According to China's Xinhua news agency, four people were killed and more than 40 people were injured, as 50 aftershocks were felt in a span of two hours in the province.
Photos showed damages to houses in the region in northwest China.
China's Seismological Bureau put its response mechanism on a level-2 emergency, news reports said.
Several parts of western China, especially Tibet, were affected during the devastating earthquake that struck Nepal in April.