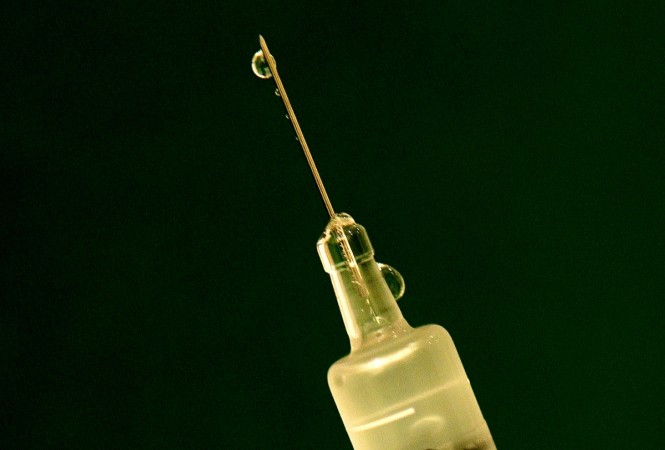 A shocking illegal vaccines scandal unearthed in China last week, which has led to the arrest of 37 people, Xinhua, the state news agency, reported. The Chinese Police are also investigating three pharmaceutical companies in the case involving illegal vaccines worth $90 million.
The illegal vaccines for meningitis, rabies and other diseases were in market of 24 Chinese provinces since 2011, according to the Xinhua.
A 47-year-old woman and her daughter are at the heart of this scandal, who, the police said, supplied the expired or improperly stored vaccines to medical facilities in the various regions of China. The mother-daughter duo was arrested by the police last month.
Fresh arrests were made Tuesday by the police in Shandong, the eastern Chinese province.
China, the second largest drug market in the world, has stressed on developing indigenous drug firms, even as it has failed to put adequate regulatory mechanism in place.
The government has ordered a pharma firm, Shandong Zhaoxin Bio-tech Co., to suspend its operations after the authorities revoked its license.
The Chinese government Tuesday said the incident has exposed many loopholes in the regulatory system of the country and has ordered a thorough investigation.
The country's top court, The Supreme People's Procuratorate, announced Tuesday that it will directly oversee the case, and urged prosecuting bodies at all levels to spare no efforts in their investigation, the government's official website said.
The illegal vaccines scandal has infuriated the Chinese people and healthcare professionals who are demanding information on how $90 million worth of illegal and potentially fatal vaccines were circulated across two-thirds of the country over the past five years without any authority check, the TIME reported.
"I would not be surprised if parents started to think twice about giving their children locally manufactured vaccines, and a lot of them are likely to turn to imported treatments," Sophie Cairns, senior life-sciences analyst for the IHS analysis firm, was quoted as by the TIME.
The vaccine scandal is the second most serious health concern since 2008, when children's milk products were found to be adulterated with toxic chemical, melamine, leading to the death of six infants. About 300,000 children also fell ill after consuming the milk products.