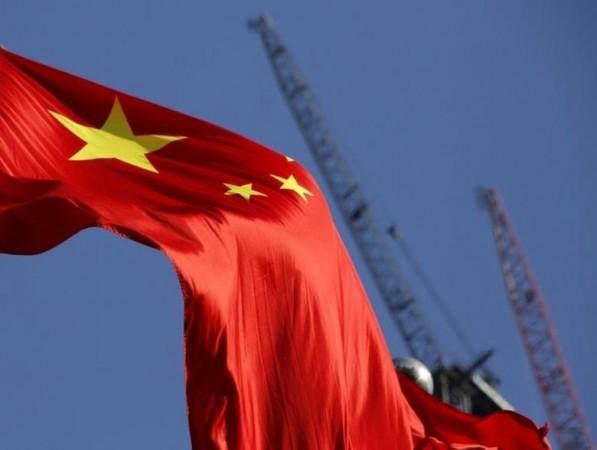 China on Wednesday denied that it wished to act as mediator between India and Pakistan to resolve the Kashmir issue due to the country's investment in the China-Pakistan Economic Corridor (CPEC). The Chinese government said that Kashmir dispute must be resolved bilaterally and that CPEC project had not affected its stand on the matter.
The clarification from the Chinese government came a day after the country's publication Global Times said that Beijing has "a vested interest in helping resolve regional conflicts including the dispute over Kashmir between India and Pakistan" due to its huge investments in the CPEC that passes through Pakistan-occupied Kashmir (PoK).
"China's position on the issue of Kashmir is clear and consistent. It is an issue left over from history between India and Pakistan, and shall be properly addressed by India and Pakistan through consultation and negotiation," Chinese Foreign Ministry spokesman Geng Shuang told the Press Trust of India (PTI). He added that China would play a "constructive role" to improve relations between India and Pakistan.
"The building of China-Pakistan Economic Corridor (CPEC) does not affect China's position on this issue," Shuang said in a written response to a question about the article in Global Times. He added: "We sincerely hope that India and Pakistan will properly handle differences by increasing communication and dialogue, and jointly uphold regional peace and stability. China is willing to make constructive efforts for the improvement of India-Pakistan relations."
The article, which was published on May 2, triggered concern over the shift in China's stand on the Kashmir issue as India has always been against the involvement of a third party in the matter.
"While China has the capability to resolve conflicts through mediation given its increased economic influence, the nation needs to be very prudent in dealing with other big powers, India included, in the region... In fact, mediating between India and Pakistan over Kashmir issue would perhaps be one of the toughest challenges facing China in dealing with regional affairs to safeguard its overseas interests," the article read justifying China's intervention in the Kashmir dispute to protect its investments in CPEC and the 'One Belt and One Road' project.
The article also stated that China should not turn a "deaf ear" to protect its investments in the two projects by adhering to its policy of non- interference.