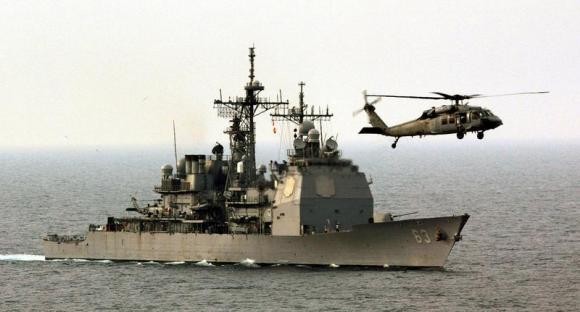 China on Monday declared that it is closing off parts of the South China Sea to conduct military exercises this week.
In taking this decision, China has ignored an UN international tribunal's recent judgement that it has no territorial claims over the South China Seas.
China has not provided any details regarding the nature of the military exercises. It has demarcated an area southeast of the disputed territories for the exercises. The area will be closed from Monday to Thursday.
Tensions loom high as China has declared that it may also declare an air defence identification zone over the waters if it felt threatened, states a report by Indian express.
The announcement was made even as a three-day high level delegation talks between the naval admirals of China and America began on Saturday at the port city of Qingdao.
The Chief of Naval Operations, USA, Admiral John Richardson and China's Navy Commander, Admiral Wu Shengli are discussing the South China Sea dispute apart from ways to increase interactions between their respective militaries.
The US commander's itinerary in China also includes a visit to Chinese navy's submarine academy and a tour of China's first aircraft carrier.
Philippine President Rodrigo Duterte, who had initiated the case against China at the UN Tribunal, has not yet commented on its order against China. He has said that the territorial dispute could affect the country's economy as well as its ties with ally United States. Manila, he said, is ready to talk to Beijing to resolve all disputes amicably.
Related