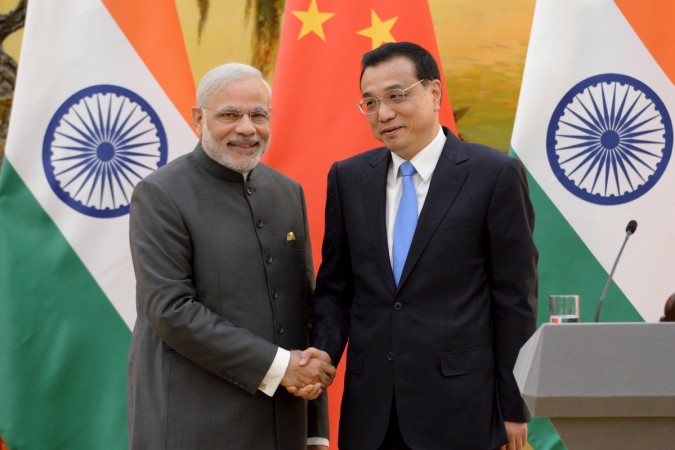 Despite Indian Prime Minister Narendra Modi's pitch to clarify the Line of Actual Control (LAC) during his recent visit to China, the neighbouring country has said that it instead prefers a "Code of Conduct" to maintain peace at the border.
Deputy Director General of the Asian Affairs at the Foreign Ministry Huang Xilian said that previous attempts to come to a mutual agreement on the LAC had "encountered difficulties".
"Whatever we do in the border area it should be constructive. That means it should be a building block for the process of negotiations not stumbling block," Huang told an Indian media delegation, according to the Press Trust of India.
"If we find that clarification of the LAC is building block then we should go ahead. But if we find that it is a stumbling block it could complicate the situation further. We have to be careful," he said.
"Our position is that we have to seek some kind of comprehensive measures, not only one measure to control and manage the border to ensure peace and tranquillity along the border. We can try and reach an agreement on the Code of Conduct," Huang said.
The Chinese official's suggestion is a virtual rejection of Modi's call for settling the border issue plaguing India and China once and for all.
"We have been remarkably successful in maintaining peace and tranquility along the border... But a shadow of uncertainty always hangs over the sensitive areas of the border region. It is because neither side knows where the Line of Actual Control is in these areas. That is why I have proposed resuming the process of clarifying it. We can do this without prejudice to our position on the boundary question," Modi had said during his China visit.
However, Huang cited past failures to define the border.
"We tried to clarify some years ago but it encountered some difficulties, which led to even complex situation. That is why whatever we do we should make it more conducive to peace and tranquillity for making things easier and not to make them complicated," he said.
China considers the border dispute to be confined only to 2,000 km, mostly in Arunachal Pradesh, but India maintains that the dispute covers the western side of the border spanning to about 4,000 km, especially the Aksai Chin area annexed by China in 1962 war.