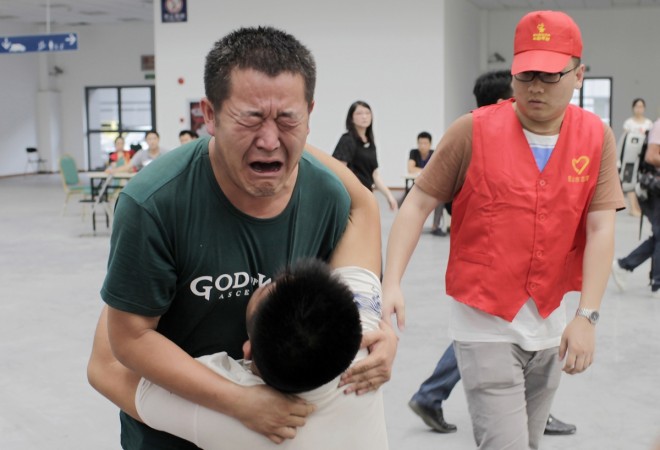 Excess level of dust is likely the cause of an explosion that ripped through a factory in the Chinese city of Kunshan, local media report.
The auto-parts factory, where 75 workers were killed in the weekend explosion, was known for its extreme levels of metal dust and excess overtime, the current and former workers of the factory were cited by newspapers as saying.
State media said more than 180 other people were hurt in the blast that took place in Jiangsu province. The excessive amount of metallic dust stuck to worker's skin also caused extensive burns, the BBC noted.
The blast is thought to be the worst industrial accident in recent time since a fire at a poultry factory killed 119 people in 2013.
The factory that is reportedly operated by Kunshan Zhongrong Metal Products Company, polishes wheel hubs for various car makers including General Motors.
The dusty work conditions that sparked the blast had been known about for years and the city's work safety regulators had warned the factory of the potential explosion several times, but the warnings were ignored, The South China Morning Post reports.
On Saturday, Pictures published online showed people with severe burns sitting on the ground outside the factory from where a huge plume of smoke was billowing into the sky. Other images showed injured people lying on wooden pallets and being loaded onto trucks and ambulances for treatment.
The victims were sent to neighbouring cities such as Shanghai, Suzhou, Nantong and Wuxi for treatment. Many distraught relavties were still searching for their loved ones on Sunday as the severe burns rendered the bodies unrecognizable and DNA tests were carried out to identify them.
"I have friends in that workshop and I often go there because there's a toilet in that workshop and there isn't one in mine," Wu Ming, a 45-year-old worker told the SCMP adding that the polishing workshop was usually full of dust that were never cleared.
More than 260 people were in the factory when the blast occurred at around 7:37 am on Saturday, the Kunshan government said in an official statement.
According to a statement in the company's website, the factory was working as a sub-contractor to car-wheel-maker Citic Dicastal Wheel Manufacturing Co., a company based in China's Hebei province.