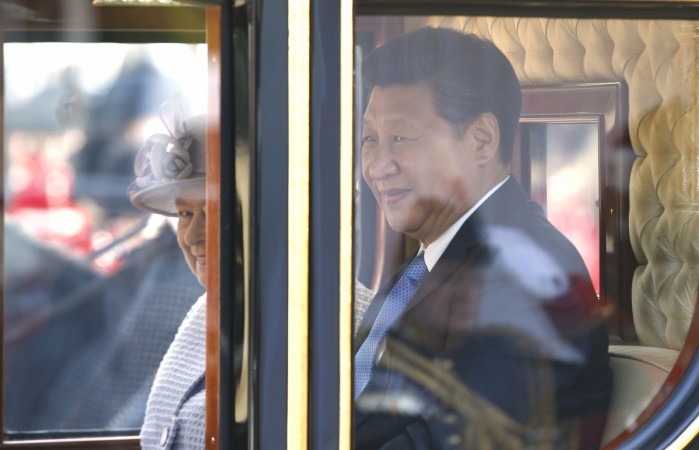 Queen Elizabeth II was heard describing Chinese officials as "very rude" as she discussed Chinese President Xi Jinping's visit to Britain last year in a video filmed during a garden party at Buckingham Palace on Tuesday. China has reportedly censored the Queen's comments in television news reports.
The Queen made the remarks when she met with Metropolitan police commander Lucy D'Orsi, who was described in the video taken by the Queen's official cameraman, as the "gold commander during the Chinese state visit." The Queen is immediately heard saying "bad luck" to D'Orsi, who goes on to tell the Queen it was a "testing time" for her.
"They were very rude to the ambassador [Barbara Woodward, Britain's first female ambassador to China]," the Queen said.
The comment is likely to create a controversy and even reportedly affect the "golden era" of U.K.-China relations, despite the Buckingham Palace describing the Chinese president's state visit as "extremely successful." According to BBC, China censored the Queen's comment and blacked out a BBC TV report.
China's foreign ministry declined to comment on the Queen's remarks on Wednesday.
"President Xi's visit to the UK last year was a very successful one. Both sides have made great efforts for the success of the visit and the two sides highly recognised that," Lu Kang, a spokesman for China's foreign ministry, said in Beijing, according to the Guardian.