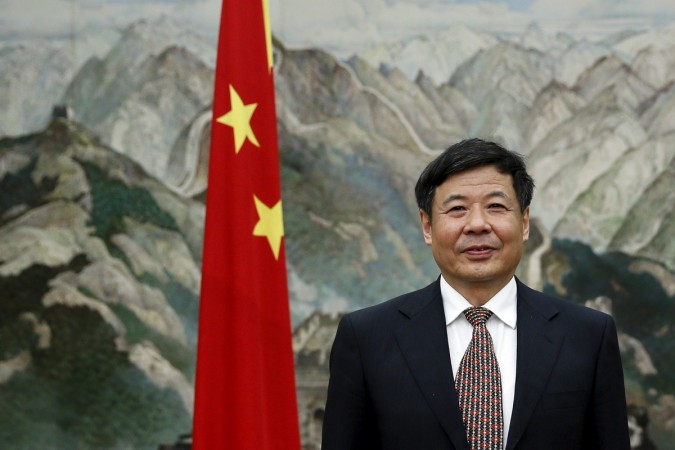 In an unprecedented move, the Chinese government will open the doors of its it financial services sector to foreign investors over the next five years, Zhu Guangyao, China's deputy finance minister, said on Friday.
"All foreign players will be allowed to hold a majority stake in joint ventures with mainland Chinese securities companies, life insurance companies and Chinese banks," the South China Morning Post reported quoting Zhu.
Previously, investment from foreign players in this sector was capped at 25 percent. Market experts said that the announcement was good news for foreign banks, although they remain cautious on China's overall financial system.
"The significant opening up in the banking industry, which scrapped the limit in shareholding percentage formerly set at 25 per cent, is above expectation," Chen Shujin, chief financial analyst with Huatai Securities in Hong Kong told SCMP.
The Post reported that many foreign banks that invested in Chinese banks as strategic investors during 2004-2008 sold their shares in 2009-2014.
Last year, investment banking major, JP Morgan said it would like to sell its stake in its joint venture JPMorgan First Capital after that venture failed to perform.
Business Insider reported that Guo Shuqing, chairman of the China Banking Regulatory Commission, raised some concerns on potential changes to foreign ownership laws at last month's National People's Congress in Beijing. He also noted that the market share of foreign banks had been falling which is not good for competition.
Foreign investors have been complaining for a long time that the lack of control of a financial company makes their business difficult. This latest announcement goes some way in removing that headache, Shujin told the Post.
Following the announcement, JP Morgan issued a statement saying it welcomes any decision made by the Chinese government to further liberalise the country's financial sector, adding that it will continue to evaluate viable options to strengthen its position in China in order to better serve its clients.
Earlier this year, UBS and Morgan Stanley said they would both increase their shareholding in their Chinese joint ventures, the daily reported.
The decision comes at a time when US President Donald Trump is visiting China.