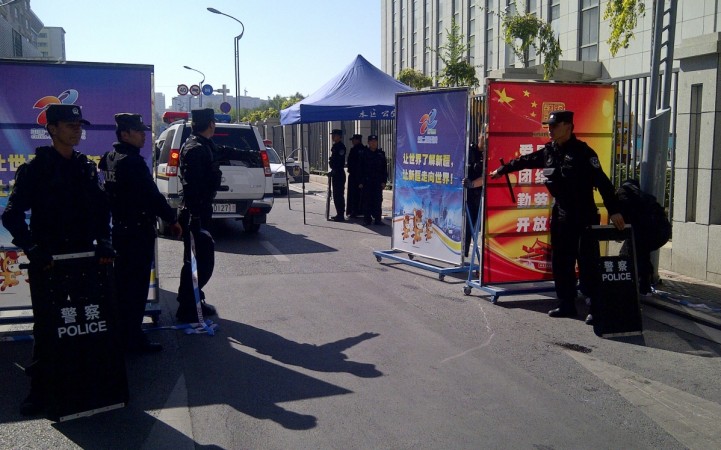 Three knife-wielding assailants were shot dead by the police in China's Shenyang city on Monday, with state media reportedly calling them "Xinjiang terrorists".
Knife attacks have become increasingly common in the restive Xinjiang province of China that is home to eight million Uighur Muslims, but Monday's incident occurred in the Liaoning province.
"When police pursued terrorist suspects, four terrorists armed with knives resisted arrest. Police fired shots only after the terrorists ignored warnings," a statement by the Shenyang Police read, according to Xinhua news agency.
About 200 police officers reportedly raided an apartment in Shenyang and "discovered Xinjiang terrorist suspects", according to statements carried in the Chinese media, BBC reported.
Four of the "terrorists" reportedly attacked the police with knives, shouting "holy war" slogans, and three of them were gunned down.
A woman was injured in the raid.
The police have reportedly taken an Uighur woman and three children into custody following the raid.
Tensions between Chinese authorities and the Uighur Muslims have increased in recent months, especially after China allegedly banned fasting by Muslims in Xinjiang during the holy month of Ramadan.
Police say three knife-wielding terrorists shot dead, another wounded during raid in Shenyang on Monday pic.twitter.com/1j1zwDpk8l

— CCTVNEWS (@cctvnews) July 14, 2015