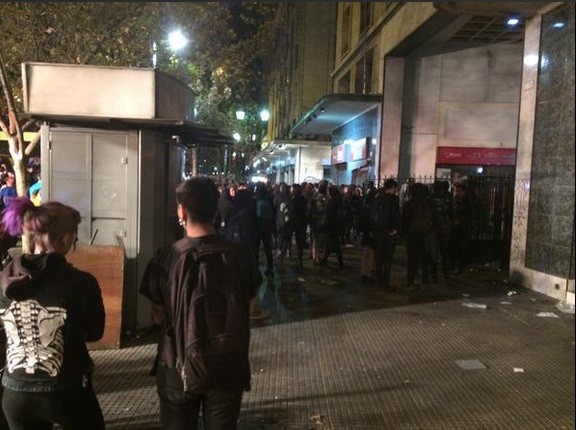 A stampede broke out at a nightclub in Santiago, Chile, on Thursday night, leaving at least two people dead and several injured.
The incident occurred after a shed collapsed at the nightclub, according to local reports.
The nightclub was reportedly over-crowded. Several of those injured are said to be in a critical condition.
More details are awaited.
RT @daq24: CBS y @SAMU131Santiago trabajan en rescate en Alameda con Santa Rosa. pic.twitter.com/891Zc9K11O

— Bomberos de Santiago (@cbsantiago) April 17, 2015