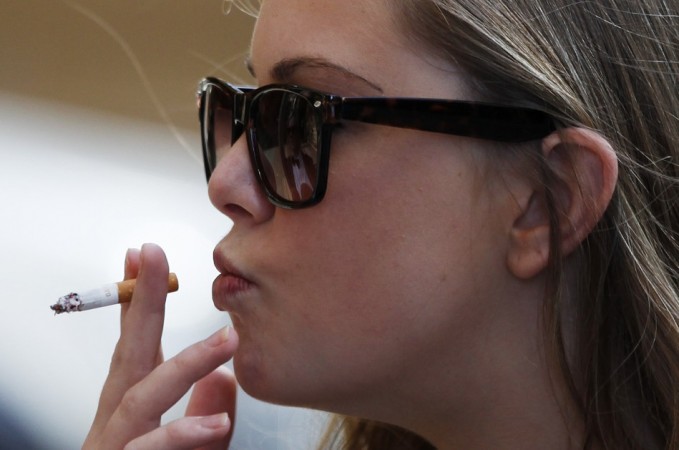 Lifestyle of pregnant women can influence sexual orientation of a child, a controversial study claimed, noting that maternal habits like smoking or drugs could make the babies gay or lesbian.
Dick F. Swaab, professor of neurobiology at Amsterdam University in Netherlands suggested in his new book "We Are Our Brains," that the lifestyle adopted by pregnant women could affect brain development of the child. For instance, drinking and taking drugs could lower a child's IQ, while exposure to high levels of pollution could negatively impact the baby's growth in later stages of life.
Such activities could interfere and alter normal process of brain development in a baby, resulting in serious health and psychological complications, the researcher said. "In women who drink a lot, cells that were meant to migrate across the foetal brain can end up leaving the brain altogether," Times Live quoted Swaab.
The book also stated that smoking and taking synthetic hormones in pregnancy could increase the possibility of girls being lesbian or bisexual. "Pre-birth exposure to both nicotine and amphetamines increases the chance of lesbian daughters," Swaab added.
Similarly, the sexuality and brain development in a child is also affected by hormone levels in a mother's body. The book added that, women who suffer from high stress would have stress hormone cortisol in their body, which could impact a baby's brain formation. "Pregnant women suffering from stress are also more likely to have homosexual children of both genders because their raised level of the stress hormone cortisol affects the production of foetal sex hormones," he wrote, Daily Mail reported.
According to Swaab, the brain development in a foetus starts as early as two weeks into pregnancy and any variations in hormone levels or an exposure to toxins could influence the child's sexuality. He explained that a child's sexual orientation is determined in the womb and cannot be altered later.
His views are contrary to the beliefs that sexuality is a lifestyle choice. "Although it's frequently assumed that development after birth also importantly affects our sexual orientation, there's no proof of this whatsoever," Swaab told the Daily Mail. "Children brought up by lesbians aren't more likely to be homosexual. Nor is there any evidence at all for the misconception that homosexuality is a 'lifestyle choice.'"
Apart from these, Swaab also claimed that having more elder brothers could make a boy gay. "This is due to a mother's immune response to male substances produced by boy babies in the womb, a response that becomes stronger with each pregnancy," he explained.
Swaab's research findings that apparently claimed homosexuality as a medical problem had triggered a controversy in the 80's. His view contradicts both LGBT activists argument that homosexuality is a lifestyle choice and that of conservative groups who claim that homosexuality can be cured.