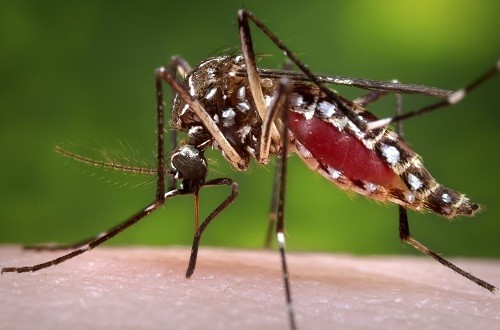 With the onset of monsoon, Chikungunya has spread its tentacles in many parts of North India, especially Delhi and Uttar Pradesh. There is an unusual spike in Chikungunya cases in many parts of North India this season, according to experts at the All India Institute of Medical Sciences(AIIMS), Delhi and National Vector Borne Disease Control (NVBDC).
Chikungunya is a viral disease transmitted by the Aedes aegypti mosquito to humans, which can cause fever, joint pains, headache, fatigue and skin rashes. The disease is potentially fatal for elderly patients.
According to the NVBDC, over the past three years, there has been a consistent increase in the incidence of Chikungunya in the country — from 16,049 in 2014, to 27,553 in 2015 and 9,990 cases until July 28 this year. Scientists think the potential reason for this increase could be increased humidity and other changes in weather conditions, India today reported.
The disease is caused by the same aedes aegypti mosquito which causes dengue, there is a sudden spike in chikungunya cases across India, but people should not panic," AC Dhariwal, the NVBDC Director, was quoted by India today as saying.
There is no vaccine or treatment for Chikungunya yet and doctors mainly rely on symptomatic treatment of the disease. Experts have held that there have been more cases of positive chikungunya than dengue in the National Capital Region, and neighbouring states.
Chikungunya (Key Facts):
Chikungunya is a viral disease transmitted to humans by infected mosquitoes. It causes fever and severe joint pain. Other symptoms include muscle pain, headache, nausea, fatigue and rashes.
Joint pain is often debilitating and can vary in duration.
The disease shares some clinical signs with dengue, and can be misdiagnosed in areas where dengue is common.
There is no cure for the disease. Treatment is focused on relieving the symptoms.
The proximity of mosquito breeding sites to human habitation is a significant risk factor for chikungunya.
Signs and symptoms :
Chikungunya is characterised by an abrupt onset of fever frequently accompanied by joint pain. Other common signs and symptoms include muscle pain, headache, nausea, fatigue and rash. Joint pain is often very debilitating, but usually lasts for a few days or may be prolonged to weeks. Hence the virus can cause acute, subacute or chronic disease.
Most patients recover fully, but in some cases joint pain may persist for several months, or even years. This condition can cause death in older patients.
Prevention and control:
Prevention and control relies heavily on reducing the number of natural and artificial water-filled container habitats that support breeding of mosquitoes. This requires mobilisation of affected communities. During outbreaks, insecticides may be sprayed to kill flying mosquitoes, applied to surfaces in and around containers where the mosquitoes land, and used to treat water in containers to kill the immature larvae.
For protection during outbreaks of chikungunya, clothing which minimises skin exposure to the day-biting vector is advised. Repellents can be applied to exposed skin or to clothing in strict accordance with product label instructions.
(Source:WHO)