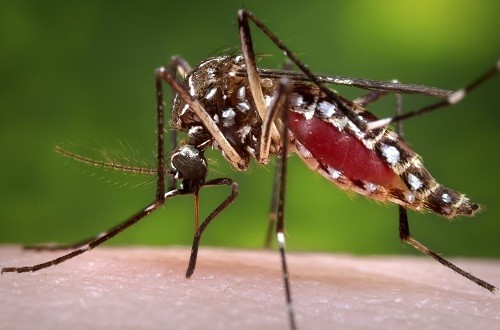 The South Delhi Municipal Corporation (SDMC) on Monday released a report stating that the number of chikungunya cases in Delhi has risen to 560, while nine people have died due to dengue even as the number of people affected by the disease has gone up to 771.
Hospitals continue to see huge influx of patients affected by chikungunya. The corporation had placed the number of people affected by the vector-borne disease at 432 till Aug. 27. The municipal body compiles all cases of vector-borne diseases on behalf of civic bodies.
"Chikungunya cases have spiked in the city. We are getting more and more patients with its symptoms. Till August 29, our hospital reported 246 cases," Medical Superintendent of Safdarjung Hospital AK Rai told NDTV.
Doctors said that the numbers are likely to rise with hospitals reporting an average of almost 200 cases of chikungunya per week.
Around 362 blood samples collected by the AIIMS laboratories from Delhi and across India tested positive for CHIKV (chikungunya virus) during July and August.
The symptoms of chikungunya, which are similar to those of dengue, include high fever, severe joint pain, rashes, muscle pain and headache and joint swelling. However, it is not as dangerous as dengue, which can cause bleeding if the platelet count goes down.
Meanwhile, the number of dengue cases in Delhi has shot to 771 with nine people having lost their lives due to the disease.
Besides the nine fatalities, five other deaths that have not yet been acknowledged by the SDMC have been reported in different hospitals across the city, including Safdarjung Hospital and Apollo Hospital, the Indian Express reported.
The municipal body had recorded 652 cases till August, which means that there has been a 60 percent rise since last week.
Around 15,867 cases of dengue, including 60 fatalities, had been reported in Delhi alone in 2015, the worse in 20 years.