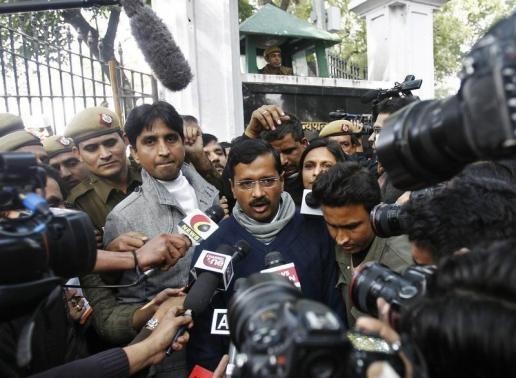 Arvind Kejriwal will finally become a resident of Delhi as he is expected to move to a new house located in Tilak Lane over the weekend. Although he initially demanded two flats there, one for an office, the demand for the second flat has been dropped.
Most of Kejriwal's belongings have already been moved and his family will move to the new house either on Saturday or Sunday, TOI reported citing unnamed sources. Until now, the family lived in a flat allotted by Indian Revenue Services to Kejriwal's wife in Kaushambi, Ghaziabad.
Kejriwal's new corner flat - located near the Patiala House court - with three bedrooms, two servant quarters and a common garage is spread over almost 1,600 square feet. It is in the ground-floor address of C-II/23 at Tilak Lane. The house also has a lawn in the front, a place where the CM could use while meeting people, reports suggest.
Kejriwal was severely criticized earlier after two duplex flats were allotted to him on Bhagwan Das Road. Each of the flats there had five bedrooms and a lawn and was spread over an area of 9,000 square feet. Kejriwal, who had from the beginning of his governance, remained poised to maintain an austere life of an "Aam Aadmi" had refused the flats saying that his supporters were against it.
For now, Kejriwal is likely to wait and see if additional space is needed for official purpose. He may not press for another flat for the time being, sources have indicated.