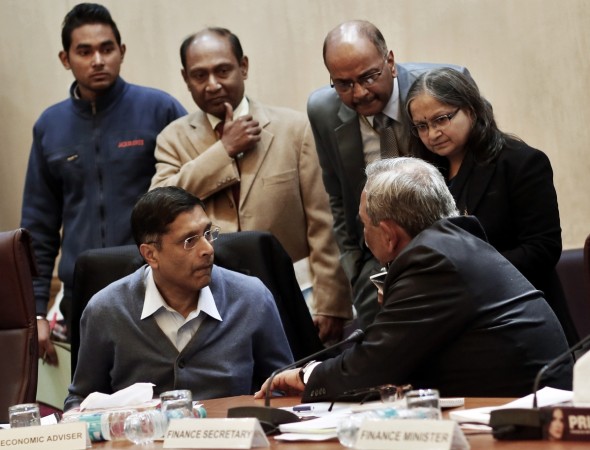 Chief Economic Adviser Arvind Subramanian refused to touch the controversial topic of beef ban during his interaction with students at Mumbai University. He said he would "lose his job" if he speaks on the issue.
The students had reportedly asked Subramanian if the beef ban would adversely affect the income of farmers or the rural economy. The chief economic advisor, however, brushed off the question.
"You know that if I answer this question I will lose my job. But thank you nevertheless for asking the question," Subramanian said when asked to speak on the issue of beef ban Tuesday, according to the Press Trust of India. Subramanian is on leave from the Peterson Institute for International Economics in Washington since October 2014.
The topic of beef ban became a sensitive issue in India after several cases of violence, including lynchings of some Muslim men for allegedly possessing beef, sparked uproar. Many Hindus do not eat beef as they consider the cow to be a scared animal.
Last month, Amnesty International, which highlighted increasing communal violence in India, mentioned in its India-specific report the attacks on four Muslim men who were killed by mobs over accusations they slaughter cows or were smuggling beef.
Cow slaughter is banned in 20 states in India.