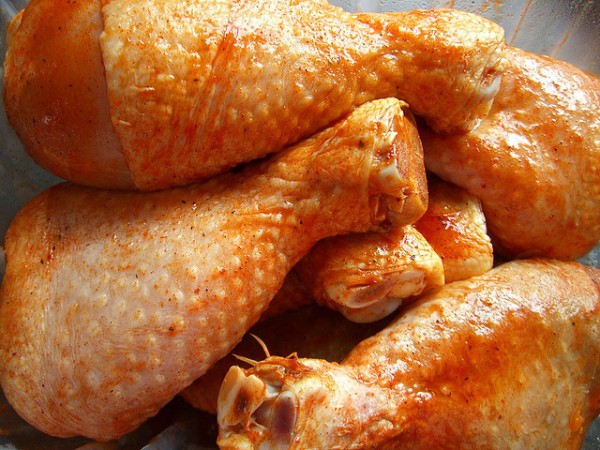 Including more fish and chicken to the daily diet can protect you from liver cancer, researchers revealed.
In a study published in Alimentary Pharmacology and Therapeutics, regular consumption of white meat reduced risk of hepatocellular carcinoma (HCC), one of the most common types of primary liver cancer, by 31 percent, while eating fish slashed the risk by 22 percent.
On the other hand, eating more red meat and processed meat rich in fat and iron had an opposite effect on health.
"Our results suggest that red meat and saturated fat may be associated with increased [liver cancer] risk, whereas white meat [and fish] may be associated with reduced risk," the researchers wrote, according to NewsmaxHealth.
Hepatocellular carcinoma (HCC), according to the US National Cancer Institute, is the "third leading cause of cancer-related deaths" across the whole world. Hepatocellular means liver cells. The disease starts from hepatocytes or the main liver cells and is commonly found among people aged 50 years or above, mainly men.
Cirrhosis or scarring of the liver combined with its poor function is one of the major causes of the cancer. Hepatitis B or C virus infections, alcohol abuse, chronic inflammation of the liver, hemochromatosis (iron overload in the body) are some of the major factors that cause cirrhosis.
When neglected or left untreated, the disease can lead to death. It is also pretty difficult to diagnose this condition early.
The current findings are based on 500,000 people part of 17 studies conducted between 1956 and 2013.
Researchers expected that their findings will help prevent hepatocellular carcinoma (HCC). "Our findings suggest that dietary intervention may be a promising approach for prevention of HCC, which still need to be confirmed by further well-designed prospective studies and experimental research, "they wrote, while concluding the study.
Similarly, previous research has shown that drinking three cups of coffee daily reduced risk of hepatocellular carcinoma (HCC) by half.